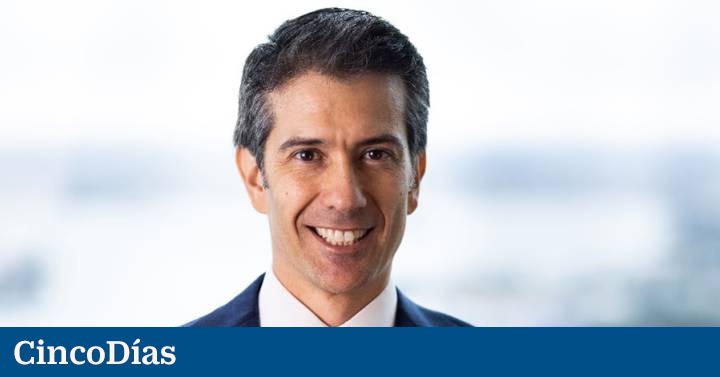 The appointment of the current CEO of the Australian infrastructure firm Cimic, Juan Santamaria, as CEO of the ACS group has a date. It will be at the shareholders' meeting convened for the May 6thin which the manager's return to Madrid, as executive director, is part of the agenda.
ACS is going to keep the number of directors at 15. The company reported this morning the departure of two historical in the decision-making body, Agustin Batuecas and Joan David Grimagiving way to the person who will take the reins of the group together with Florentino Pérez and a new independent director, Maria Jose Garcia Beato.
The latter, a State attorney born in 1965 in Córdoba, is director of Banco Sabadell since 2018. But before that, in 2005, she was appointed head of legal advice for the entity and between 2008 and 2021 she was secretary general.
As for Batuecas and Grimá, both considered "another external" on the ACS board, the former was appointed in 1999 and the latter had been linked to ACS since 2003.
new stage
The arrival of Juan Santamaría is one of the key movements within the internal restructuring undertaken by ACS after the sale of the industrial services business to Vinci. The group was without a CEO since the resignation of Marcelino Fernandez Verdes last September. Florentino Pérez's new number two will arrive once the delisting of Cimic through a takeover bid launched by Hochtief, a German subsidiary of ACS that already has 78.6% of the capital.
With extensive international experience, Santamaría has held positions of high responsibility in ACS's construction and concession businesses. And throughout his career he has known in the field two strategic markets for the company, United States and Asia-Pacific. The strategic turn of the largest Spanish infrastructure group strengthens its presence in the operation of highways, where it has Iridium and the investee Abertis, and the North American market.
Within the expected simplification of the ACS structure, the aforementioned exclusion of Cimic is sought, the commitment to the construction and management of infrastructures, without giving up the renewable energy market, and the integration of brands in other countries, as would be the case from Flatiron and Dragados in United States. It is also sought that the 20% of Abertis held by Hochtief be integrated directly into ACS, which already has 30% of the Catalan company's capital.