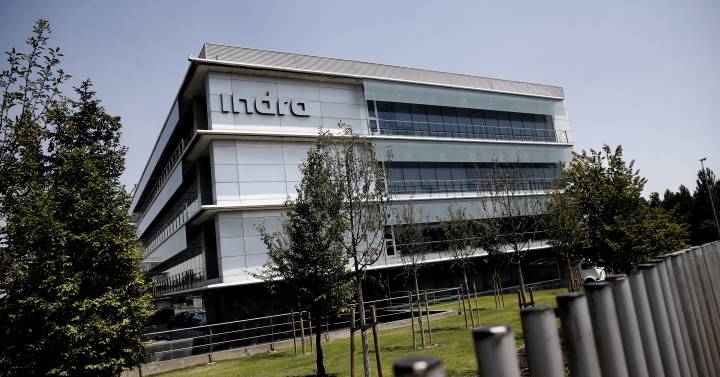 Changes in Indra's management. The Spanish technology company has informed the National Securities Market Commission (CNMV) that its current financial director and corporate general director, Javier Lázaro, will leave his post at the end of June this year to start a new professional stage outside of the business. In his note, Indra points out that until then Lázaro will remain in his position "to facilitate the transfer and orderly succession of his responsibilities", although he does not indicate who will replace him.
Javier Lázaro, who was appointed CFO of Indra in October 2015, began his professional career at MacKinsey and later worked at Goldman Sachs, Crédit Suisse and Prisa, where he held the position of CFO before joining Indra.
The company's board of directors, chaired by Marc Murtra, who has acknowledged the director's decision, has thanked Javier Lázaro for the services provided over the years, "whose contribution to society has been excellent since he took up his duties".
The departure of Lázaro, a figure close to the company's former CEO, Fernando Abril-Martorell, occurs after his departure from the multinational and in the midst of Indra's shareholding restructuring. The Government announced on February 22 its intention to increase its participation by an additional 10%, until reaching 28% of the shareholding, with the intention of bringing technology closer to the Executive's strategy, which is committed to growing in the Defense market.
The news has caused Indra's shares to fall up to 5% this Friday. At 1:00 p.m., its share was down 4.46%. Its titles, which have lost more than 2.7% in the last month, are trading at 9.65 euros.
Lázaro's departure also takes place after the departure of Alberto Terol, vice president and director of Indra, and the dismissal of José Antonio Escalona, ​​who until last July was non-director secretary. Both led the opposition to the relay of Abril-Martorell by Marc Murtra, who was appointed in May 2021 non-executive president of the technology company. Ignacio Mataix and Cristina Ruiz assumed the position of CEOs at that time.