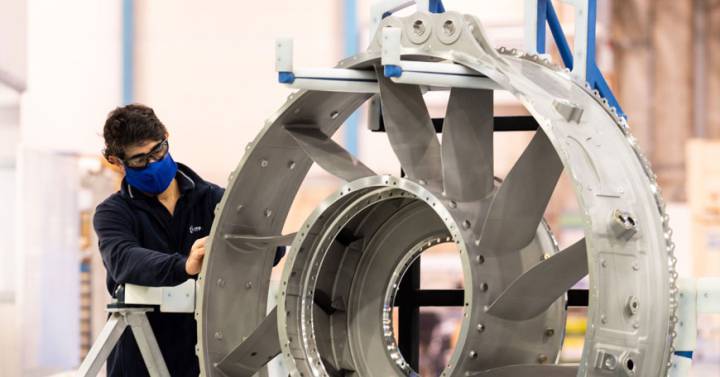 ITP Aero has become the first company in the national aeronautical sector to start serial production with additive technology. The 100% investee of the Bain fund will produce one of the components that will equip the new UltraFan aeronautical engine from Rolls-Royce, a former shareholder of the company from Zamudio (Bizkaia), using 3D printing.
ITP Aero's 3D structure is called TBH and it is one of the connecting elements between the aircraft and the engine, with all the associated loads that this key component assumes for flight safety.
Rolls-Royce's UltraFan engine will improve the efficiency of its predecessor, the Trent unit, by 25%, one of whose historical suppliers has been the Basque company. UltraFan may exclusively use synthetic fuels, less polluting than traditional fuels.
TBH will be one of the main structures of the new engine. It will incorporate removable noise reduction panels, also produced by 3D, with which the sound impact will be reduced by half.
ITP Aero has installed in its Zamudio complex a unit that works exclusively in 3D. TBH will be assembled in the coming weeks in the low pressure turbine, also produced by the Bain subsidiary and which also equips the new UltraFan.
Final engine assembly will take place at the Rolls-Royce plant in Derby, England. The testing phase will begin next year at those facilities. UltraFan will be launched towards the end of this decade.
.