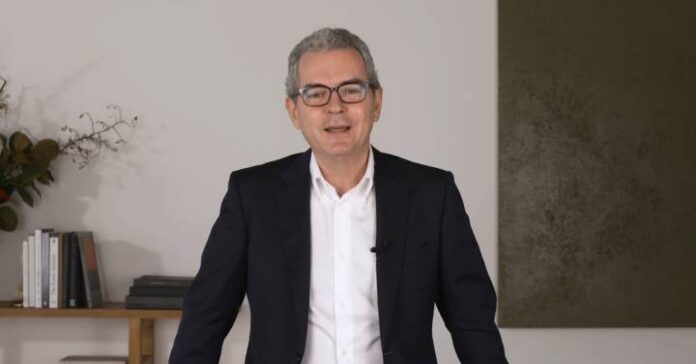 The president of Inditex, Pablo Isla, has congratulated the company's employees through a video on Christmas and thanked them for the work done and their response and commitment to the group in a year marked by the Covid-19 health crisis .
"Now that we are beginning to glimpse the end, I have to tell you something that is very important to me, we are going to come out of this stronger and more united than ever as a company. Really, I convey all my love, or recognition and gratitude for what what you have done this year and wish you happy holidays and all the best for the new year ", said Isla.
In her Christmas message, Isla has conveyed all her love and a "very strong" hug to all the employees who have suffered the disease and "very especially" to those who have lost loved ones as a consequence of the pandemic.
"This year has been very hard and very difficult for everyone and for us as a company it has been a very demanding test, and I am excited by how you have responded during this year, by the love you have shown to the company, by the commitment. True, you can, we can, be very proud of what we are doing, "he added.
Isla has pointed out in this sense that this "incredible" attitude is applicable to all countries, to all chains, central services, logistics centers, physical stores and the 'online' world. "It is a global response throughout the company, with an incredible commitment and affection," highlights Isla, who has stated that this is the year, "by far", that she was most eager to convey the Christmas message to the staff. of Inditex.
"And please, now that we are near the end, be very careful in the celebrations and above all thank you very much, you are unique", concludes the president of Inditex.