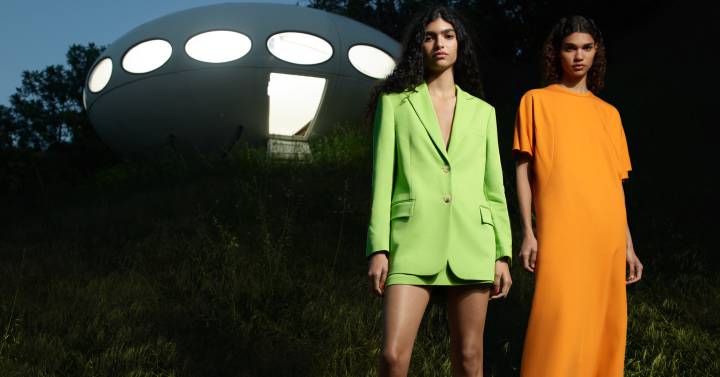 Inditex announced this Thursday an agreement with Infinited Fiber Company, a Finnish technology firm focused on the textile sector, to buy more than 100 million euros of recycled textile fiber for three years, baptized as Infinna, and which is developed 100% from of textile waste.
As explained by Inditex, the purchase commitment will account for 30% of the future production of Infinited Fiber, which will open its first factory with industrial capacity in 2024. From then on, the Spanish giant will start buying fiber.
Inditex points out that this alliance is part of its innovation platform Sustainability Innovation Hub, from which it works with startups, academic institutions and technology centers to promote and scale innovative initiatives of new materials, technologies and processes. The objective is none other than to reduce the environmental footprint of fashion products and move towards sustainable and circular solutions.
Infinited Fiber Company has managed to develop a solution by which it manages to convert materials with a high composition of cellulose, such as worn garments, as well as cotton, into the registered fiber Infinna, which shows a touch and appearance similar to cotton, and which in turn can be recycled again. "Through this fiber, Inditex will be able to continue minimizing the use of virgin resources and continue moving towards a circular production model." In parallel to the alliance, Zara has launched a capsule collection that incorporates this fiber, obtained from garments provided by Cáritas.
"We firmly believe that innovation is key to the competitive and circular future of the fashion industry. For this reason, we actively work to find new solutions based on new alliances, processes and materials that help us obtain new fibers from pre- and post-consumer textile waste," says Javier Losada, director of sustainability at Inditex, in a press release.
Petri Alava, CEO and co-founder of Infinited Fiber Company, stated that "Inditex is one of the largest fashion distributors in the world and this agreement is a significant step towards realizing our ambition to make Infinn a major textile commodity in the future." .