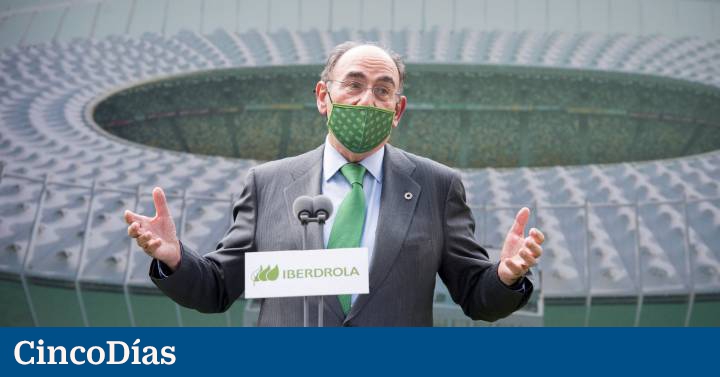 After three years of litigation, an arbitrator has forced Foot­print Salem Harbor, a company owned by the Oaktree fund, to pay 273 million dollars (about 204 million euros) to Iberdrola, for improperly terminating the contract for the construction of a 674 MW combined cycle plant in Salem (United States).
According to the award to which you have had access Five days, the compensation that said fund must pay for the damages caused to Iberdrola includes the costs of the litigation. The arbitrator rejects all the arguments put forward by the North American company to terminate the contract and especially those related to the last phase of its construction, when he points out that "Iberdrola could not advance in certain works due to the modifications proposed by Footprint".
The court sanctions Footprint's conduct in the moments prior to the termination of the contract, concluding that they withheld key information, that they did not negotiate in good faith the early delivery of the plant and that their intention was to terminate the contract in order not to address Iberdrola's claims and to access the 140 million dollars in guarantee, which he ended up executing.
Footprint awarded the Spanish energy company the construction contract for the combined cycle in 2014 and terminated it at the beginning of 2018, after alleging unjustified delays and contractual breaches. In its day, Iberdrola rejected irregularities and admitted its surprise at this decision, when the plant was practically finished.
According to the legal documents, the energy company suspected that charging that amount was one of the main objectives of Footprint. In fact, it does not seem by chance that the contract was broken when the work was 98% finished and, a month and a half later, it was declared in commercial operation. "The amount of the guarantee would have comfortably allowed Footprint to complete the work without having to resort to its own funds."
In relation to this, the award concludes that Footprint had no right to enforce and, therefore, the sentence to return that amount, together with default interest, partially addressing Iberdrola's claims until completing the 237 million dollars, including the coasts. Payment of this amount by Footprint must be made within 30 days.
Iberdrola will invest 35,000 million dollars in the United States between 2020 and 2025. Currently, it has three relevant projects underway, with an investment of 11,000 million dollars: the construction of the Vineyard Wind 1 offshore wind farm; the purchase of PNM Resources in New Mexico and Texas and the development of the New England clean energy distribution line.
.