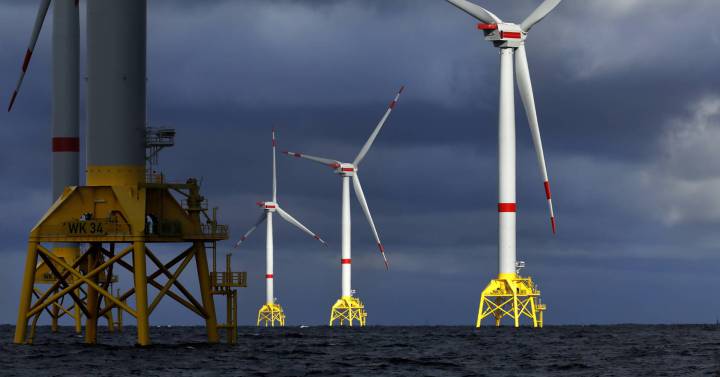 Iberdrola has reached an agreement to manage the assets and maintenance of the first commercial-scale offshore wind farm in the US, Vineyard Wind 1, in which it participates through a joint venture between its subsidiary in the country, Avangrid, and Copenhagen Infrastructure Partners.
As reported this Thursday in a press release, the company will take control in the exploitation phase of the project and will assume responsibility for controlling the operation and management of the facility, once its construction has been completed and its commercial operation begins. .
Among the services that Iberdrola will provide are the supervision of tasks such as the maintenance of turbines, cables and substations, as well as the coordination of contractors, marketing and asset management.
With 800 megawatts (MW) of power, Vineyard Wind 1 will generate clean and renewable energy "for 400,000 homes and businesses" throughout the Commonwealth of Massachusetts (USA). It is planned to start doing so in 2023 and to enter commercial operation in 2024.
At the end of the construction, the works will have also generated "3,600 jobs" equivalent to full time, highlights the multinational.