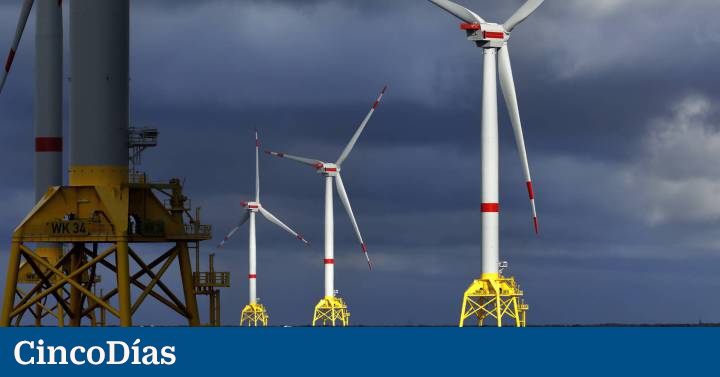 Iberdrola has begun to build what will be its largest wind farm in the world: the East Anglia Three, in the United Kingdom. This complex will energize 1.3 million households British, "superior to the populations of Liverpool and Glasgow together", as indicated on Thursday by the Spanish energy company in a statement. The installation, for which the company will allocate 6,500 million pounds (about 7,700 million euros at current exchange rates), will produce 3,000 MW and will start operating in 2025.
The aforementioned capacity is equivalent to 6% of the target of 50 GW of offshore wind power set by the UK government for 2030. "East Anglia Three will cover an area of ​​up to 305 square kilometers and will require the installation of more than a hundred wind turbines of new generation, which will be up to 247 meters high, the equivalent of two and a half times the size of Big Ben (96 meters)," Iberdrola said.
The infrastructure will have four marine substations, a marine platform that will house the accommodation of the operations and four submarine cables for the export to the coast of the energy produced by the wind farm, located 69 kilometers offshore.
The East Anglia Three will be the company's seventh offshore wind farm, after the three that are already in operation: the wikinger (350 MW), in the Baltic Sea; the West of Duddon Sands (195 MW), in the Irish Sea; and the one of East Anglia One. To these will be added those of Saint-Brieuc, in France, with 500 MW; the Vineyard Wind 1 (806 MW), in the United States; and the baltic eagle (476 MW), which will be the company's second wind farm in Germany after Wikinger.
"Focused on countries with ambitious renewable targets, the company has an important portfolio of projects in Germany, Japan, Sweden, Ireland, Poland, Taiwan and the Philippines, the United States and the United Kingdom. In the coming years, Iberdrola will make investments worth some 30,000 million euros worldwide with the aim of reaching 12,000 MW of offshore wind energy in operation in 2030", added the energy company.