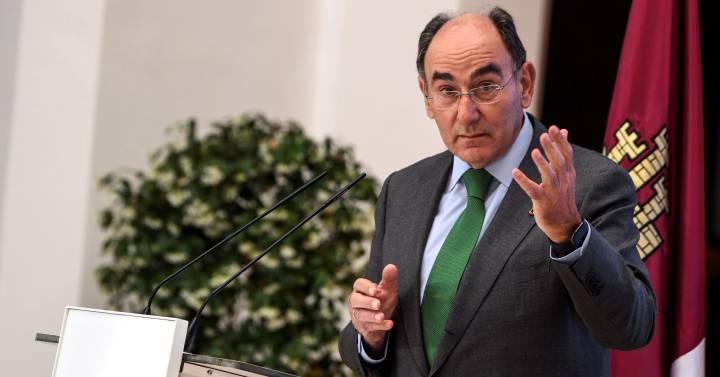 The electricity companies have transmitted the message loud and clear to the Government. The vice president, Teresa Ribera, met this Wednesday with the main managers of the companies in the sector. Iberdrola and Naturgy have demanded from the Executive that the recent measures to try to control the rise in electricity bills, which entail a cut in income for these firms, are temporary.
The president of Naturgy, Francisco Reynés, has claimed in his meeting with Vice President Ribera, the "transitory nature" of the measures included in the royal decree law to stop the rise in electricity, so that its application is only six months. Reynés has warned that, if the temporary nature of the measures is not guaranteed, this uncertainty will make it impossible to sign any type of contract or long-term PPA (power purchase agreement).
The president of Iberdrola, Ignacio Sánchez Galán, spoke in a similar tone, and he has also requested that the gas price cuts be temporary, according to a statement sent by the company. And that these do not affect customers with contracts at fixed prices. He has also demanded that the Executive promote the necessary measures to guarantee the supply of gas during the winter and modify the cut in income due to CO2.
.