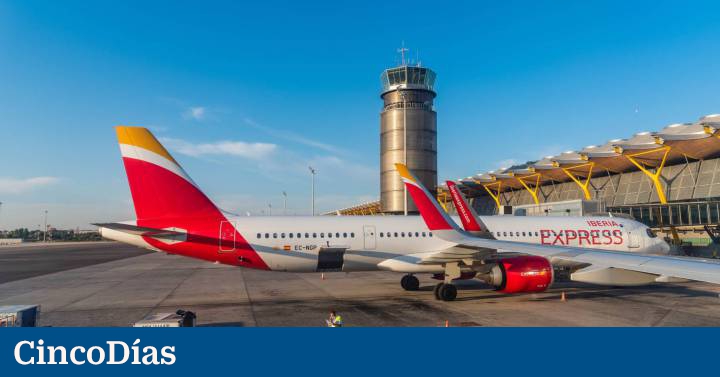 On a day marked by the start of the results season, Bankinter and IAG focus the attention of investors. Both listed companies lead the profits of the selective but for very different reasons. While the entity chaired by María Dolores Dancausa receives the go-ahead for its accounts with a rise of more than 3.78%, the airline scores 6.26%.
IAG's promotions coincide with Banco Sabadell's recommendation. The entity's analysis department advises buying shares of the entity and after the good behavior experienced by tourism at Easter, they anticipate the recovery of pre-pandemic levels to 2023. Experts consider that the increase in fuel prices does not compromise their estimates that this year will be the beginning of the recovery of the business thanks to the improvement of the pandemic, excess savings and pocketed demand.
Along with Sabadell, in recent sessions UBS analysts have raised their recommendation to buy. So far this year, IAG scores more than 7.5% on the stock market. 50% of the firms that follow the value recommend buying, compared to 40% that recommend holding and only 10% opt for selling. This optimism that is also reflected in the valuation. The consensus of the analysts consulted by Bloomberg sets a target price of 2.36 euros, which implies a potential revaluation of 28%.
In addition to the experts' recommendations, IAG's increases have been driven by improvements in US airlines. United Airlines (10.8%) and American Airlines (4.4%) suggest that the recovery in travel demand has accelerated. United Airlines hopes to return to profit in the summer.