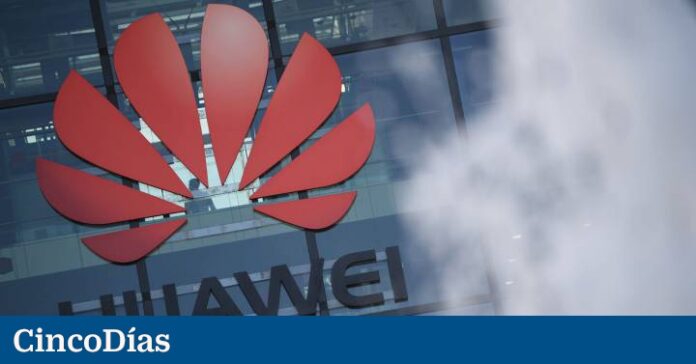 The technology giant Huawei announced today that its Petal Search search engine is now available for all devices, both smarphones as a PC, so that anyone can use it whether or not they have a terminal of the brand. With this move, and after the US blockade of the company, the Chinese manufacturer will try to compete with Google, which currently accounts for around 97% of the search business in Europe. Huawei also recently launched its AppGallery application store, an alternative to the US giant's Play Store.
The deputy director of Huawei Search Europe, Fernando García, explained that the company has opened the domains petalsearch.com and gopetal.com on the internet so that any user of any device, with an iOs (Apple) or Android system, can use the search engine.
The manager has also detailed that Android users will be able to access the App Gallery and download the Petal Search application. At the moment, it cannot be downloaded on iOs devices, although computers with this operating system will be able to access it from the browser.
García has highlighted that it is one of the company's most ambitious projects and has underlined the search engine's respect for privacy and security. In this sense, he stressed that the servers for this product are in Europe, as is the data, so all of this is governed under European regulation and has the "highest security certifications".
In addition, Petal Search currently has its base of operations for Europe in Spain and from here it directs its business, collects and makes adjustments in the roadmap of the product and maintains a close relationship with all collaborating partners, as detailed by the executive. It is an international team with expert profiles in search engines, digital marketing, product experience and big data. After coordinating the launch across Europe, his focus is now on growing awareness and using the full potential of the search engine.
Petal Search, which has a news indexer similar to Discover, uses artificial intelligence technologies and big data to give a better user experience. The product, launched by Huawei six months ago (although it has been in development for a year), includes more than twenty categories by which searches can be filtered, including flights, hotels, weather, sports, events, series, news and films. The company has explained that it will also bet on local content.
García explained that the search engine is part of the ecosystem of solutions that Huawei is creating to cover all the user's needs. The company also launched last October a mapping service (Petal Maps) and its own tool for creating and editing documents, Huawei Docs..
Just as Google has a gigantic ad business from its search engine, Huawei also plans to make this the main source of income for Petal Search. The company, which ensures that it already has seven million monthly active users in its search engine and wants to reach 30 million by the end of 2021, will offer the option of closing agreements with partners to launch temporary promotional campaigns such as Black Friday. "We will offer alternative monetization models to the standards," added the executive.
Huawei's search engine is now available in more than 170 countries, supports more than 50 languages, and searches even within apps. Petal Search also includes a "very powerful" visual search function that will have successive evolutions and a voice search function, compatible with English, Spanish, French, Arabic and many other languages.
.