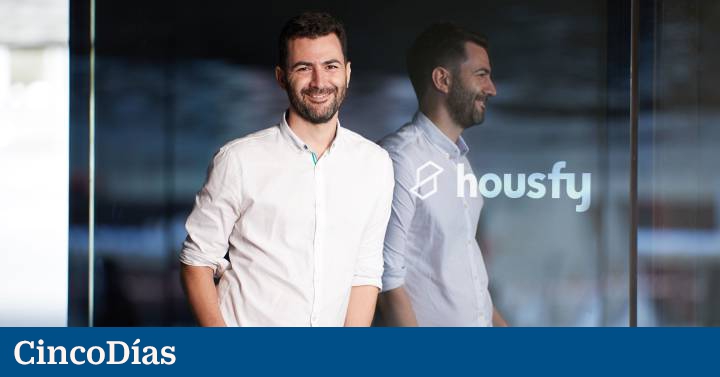 Housfy, the Barcelona digital platform for real estate and home services, reached the break even last September, making it one of the first proptech Spanish companies to be profitable. The company has also announced today that it will close the year 2021 with a turnover of close to 15 million euros, 140% more than last year. "Despite the pandemic, we have continued to grow at triple digits annually and that has allowed us to be profitable," explains its CEO and founder Albert Bosch.
The manager clarifies that one of the keys to achieving this has been to diversify from an early stage. After starting to operate in the market in 2017, the company gradually integrated different services: mortgages, rents or reforms, among others. "We have created an ecosystem that has given us the ability to open and scale different businesses connected to each other and to help us offer better customer service, finding solutions to everything related to housing and all from the same platform," he continues .
Bosch also points out that although the company's objective is to continue growing and investing and expanding in the medium and long term, "we prefer to do so from viability".
The Housfy platform currently allows you to contract services and carry out any management around the home. From sales, mortgage management and rentals to reforms, removals, services for real estate companies, insurance brokerage, and direct sale of homes in 24 hours, among others. The company, which started its activity in 2017 with Bosch and entrepreneurs Miquel A. Mora and Carlos Blanco, plans to continue integrating more services in the coming months. To carry this out, the firm, which employs almost 250 people in its 22 @ offices in Barcelona, ​​will create 150 new jobs in 2022.
The proptech It has reached 5,000 home purchase and sale transactions completed since it began operating, with a value of 1,750 million euros in real estate, according to data from the company itself. It has also reached 3,000 mortgages signed since it began offering this service in 2019, with a value of 525 million euros in mortgages.
Housfy, with an office also in Madrid, has raised 22 million euros to date in various rounds of financing. Its investors include Seaya Ventures, DN Capital, Torch Capital and Cathay Capital.