Annual Leave Hacks for 2022/2023
Recent figures suggest that 70% of Americans plan to take a leisure trip or vacation this year, with 50% planning to take two or more trips. Here is how you can turn 10 days' Paid Time Off (PTO) into 20 days.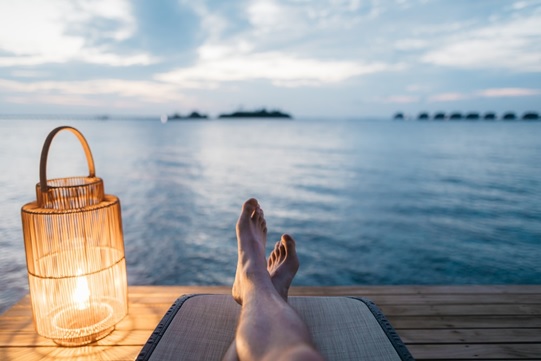 With the average number of days of PTO being just 10 days across the US, attempting to fit all your desired trips and events into that allowance is no easy task. Alongside making the most of your paid time off for planned activities, it's just as important to have days spare for when you just need some time to rest and recharge. Research around burnout has been vast over the past few years, and with a study from McKinsey & Company revealing that nearly half (49%) of their survey respondents claimed they are experiencing some symptoms of being burned out at work, it's a smart idea for us all to step away from work every once in a while.
With this in mind, whether you fancy an extra vacation, more time to spend with the family or just some downtime for yourself, Frank Recruitment Group has conducted new research to find how you can make the most of the remaining public holidays. Here, workers can discover what public holidays are left and how they can use these to maximize their leave.
The US has a number of public holidays that fall in the remainder of 2022 that will allow travelers the chance to take a week off using just 4 days of their PTO:
| | | | | |
| --- | --- | --- | --- | --- |
| Date | Public Holiday | Day Holiday Falls on | Total Number of Days' Paid Time Off for the week of the holiday | Days to Book Off |
| 7/4/2022 | Independence Day | Monday | 4 | Tuesday, Wednesday, Thursday and Friday |
| 9/5/2022 | Labor Day | Monday | 4 | Tuesday, Wednesday, Thursday and Friday |
| 10/10/2022 | Columbus Day | Monday | 4 | Tuesday, Wednesday, Thursday and Friday |
| 11/11/2022 | Veterans Day | Friday | 4 | Monday, Tuesday, Wednesday and Thursday |
| 11/24/2022 | Thanksgiving | Thursday | 4 | Monday, Tuesday, Wednesday and Friday |
For those wanting to get some winter sun or head to the slopes over the festive period, Americans can take advantage of Christmas Eve, Christmas Day and New Year falling over a weekend. This means, by booking December 27 to December 30 off work, workers will benefit from 10 consecutive days out of office.
Insights from mental health experts
The importance of allowing yourself some time away from your laptop and work commitments by taking PTO not only when you have plans, but even when you don't, has been highlighted by many mental health experts. On the benefits of taking PTO, Laura Connor, an empowerment coach at Lau of Attraction, said: "Taking time away from work for breaks and vacation is so important for maintaining your mental and physical health. It can seem counterintuitive to stop doing what you're doing to take a break, but when you return you will find your productivity has increased. By taking time for yourself, you will find your ability to work improves, thanks to time for relaxation and reenergizing yourself."
Similarly, Jaz Broughton, a career coach from Just Jaz, agreed that we don't have to be pushing ourselves to function at our highest possible output all the time: "We're not built to be switched on all the time, despite what technology will tell us. Taking PTO for a duvet day or without the pressure to fill it with plans is important in helping us realize that things don't fall apart if you step away for a moment. This thought can be difficult to understand if you struggle with stress and anxiety particularly"
For some employees, research has shown that they're often too scared to ask for time off or feel guilty for doing so and leaving their colleagues with their workload—or are simply fearful that they'll return to a heap of work that applies more stress to them. To manage this, employers need to be encouraging PTO and ensuring handovers are created, says Rowan O'Grady, President of Americas at Frank Recruitment Group. "PTO is there for staff to use," he said, "and they needn't feel guilty for taking the time off that they're legally and contractually entitled to. I think we're all guilty of feeling a bit nervous to step away from our desks for some time off because we don't know what we'll walk back into, but managers need to be alleviating this stress for employees by encouraging handovers and helping to delegate tasks that could otherwise mount up and create burnout and stress."
"By alleviating the pressures and addressing the factors behind employees not being confident enough to take PTO, managers won't just benefit from a better motivated workforce, but also one that is less stressed, feels valued, and is likely to stay on with the company for longer."
Methodology
Holiday Data was collected from https://www.timeanddate.com/holidays/us/ with only holidays marked as a federal holiday selected. Any state-specific holiday/observance or religious observance was not selected.
Contact:
Endurance Okafor
Telephone: +44 (0)191 255 1421 (ext 1421)
Email: e.okafor@tenthrevolution.com
Website: www.tenthrevolution.com