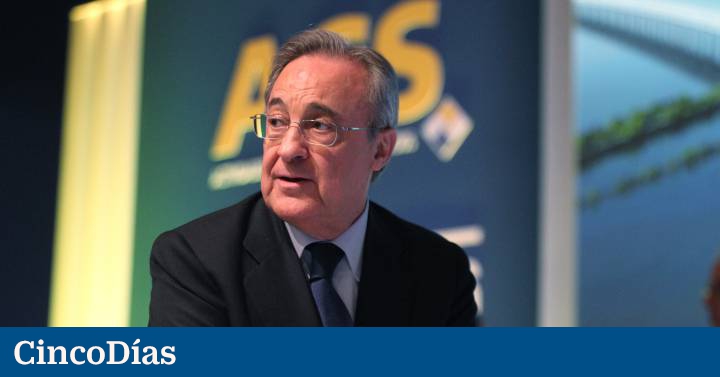 The CEO of Cimic and maximum candidate to direct DHW like number two, Juan Santamaria, will face off with the shareholders of the Australian infrastructure group on April 6. It will be at the board meeting. That day, the exclusion bid process launched by the controlling shareholder, Hochtief, the German subsidiary of ACS, will still be underway.
The offer of 22 Australian dollars per share It entered into force yesterday and Hochtief plans to end the acceptance period on April 11. Rising from the current 78.5% of the capital to 90%, it would already have ensured the conquest of the aforementioned 100% by being able to force the forced sale of the participants who were trapped in the company. Hochtief plans to invest a maximum of 1,466 million Australian dollars (about 981 million euros) and has not conditioned its takeover bid on any level of acceptance.
Once the takeover bid is closed, the German company plans to reshape Cimic's board of directors, which would pave the way for Santamaría's eventual departure to the ACS engine room, where Florentino Pérez has already announced that the appointment of a CEO will go to the shareholders' meeting.
While Hochtief's advisers seek accessions to the takeover bid, Moody's has warned about the review of Cimic's rating, currently 'Baa2', for your discount. The agency acts ex officio in view of the delisting project and less visibility of the financial and operational profile of the Australian. Moody's also wants to see what the debt structure is like with which Hochtief will pay 21.4% of its Australian subsidiary and what the future performance of the latter's cash will be.
Juan Santamaría has held the position of CEO of Cimic since February 2020, becoming president in November of that year. Before he was CEO of CPB Contractors, construction company of the Cimic group, and had responsibilities over its businesses in Australia, New Zealand, Papua New Guinea, India and Asia. During his stay in Australia, the Spanish executive has also directed the services subsidiary LMU.
The one chosen to clamp Cimic after the crash in the Middle East with the investee BICCwas executive director of the Iridium concessionaire between 2014 and 2015, and CEO of ACS Infraestructuras in North America from 2006 to 2013.
Gradual renovation in the surroundings of Florentino Pérez
The arrival of a CEO at ACS, predictably Juan Santamariais part of a generational change in the first management line of the group. Santiago García Salvador (Dragados), Nuria Haltiwanger (Iridium) or José Luis Martínez Dalmau (Zero-E) they are already emerging figures in the company he leads Florentino Perez.