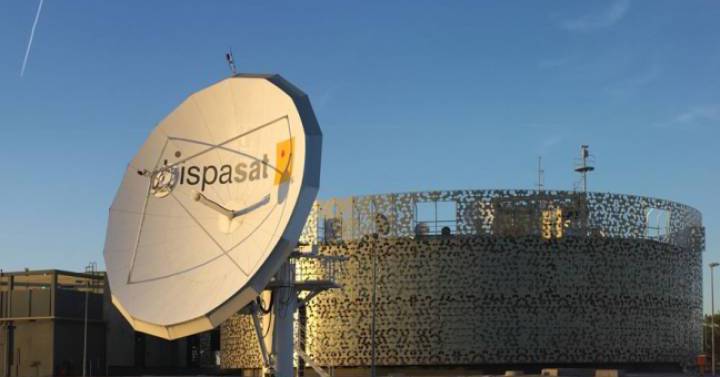 The shareholders' meeting of Hispasat, the Red Eléctrica Group's satellite operator, approved this Tuesday the annual accounts for the 2021 financial year, in which it reached total revenues of 181 million euros, which represents an increase of 14.9% over those obtained in
2020. In a statement, the company explains that, at a constant perimeter and isolating the effect of exchange rates, the organic business grew by 9% compared to 2020, "a very positive evolution compared to the satellite sector as a whole, which recorded losses around 3%".
By geographical area, 72.5% of the company's turnover came from America, while the remaining 27.5% originated in the European market.
The EBITDA obtained in 2021 has risen to 136.2 million euros, 14.2% more than in 2020, which represents an operating margin on income of 75.2%. Likewise, the net result obtained by the company in 2021 was 55.8 million euros, of which 80%, that is, 44.6 million euros, will be distributed as a dividend to its shareholders.
Of these, practically 40 million euros will be received by Red Eléctrica, given its status as a reference shareholder with 89.68% of the capital. The rest will be shared between SEPI and CDTI, which hold 7.41% and 2.91% of the capital, respectively.
The company indicates that, with these results, it completes its restructuring and consolidates the objectives established in its 2021-25 Strategic Plan. "According to the defined transformation process, the managed services business, both broadband and video, already represents almost 15% of the group's total figure, thanks largely to the contribution from the business acquired for the management and transport of video signals in Latin America", says the company.
Hispasat indicates that it is financing this process with its own funds. The company explains that the high generation of operating cash flow has allowed the company to reduce its net financial debt by 35% compared to 2020, to 112.5 million euros. "This lower level of debt has reinforced a solid balance sheet, also supported by a strong liquidity position.
For this reason, Hispasat has sufficient investment capacity to respond to projects already in progress and other new ones, consistent with the execution of its Strategic Plan, through its own funds and external financing and which, therefore, do not require recourse to the shareholder", indicates the company.
In addition, the group invested 73.4 million euros last year, 25.5% higher than the previous year. 81.5% of this investment figure is earmarked for preparations for the launch of the new Amazonas Nexus satellite, scheduled for the end of the year.