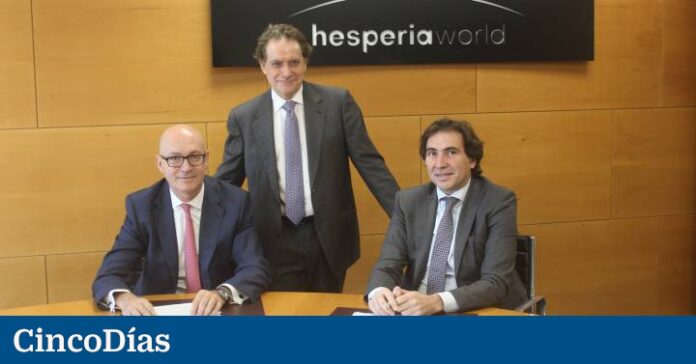 Eleven months after his departure of the presidency of El Corte Inglés, Jesús Nuño de la Rosa has signed for the Hesperia hotel chain as a senior advisor. "His incorporation is one more step to strengthen the company for the future, and without a doubt, the contribution and experience of Jesús to the group represents a leap in quality for us, so we are very happy that he has opted for our project ", he assured Jordi Ferrer, CEO of the Hesperia investment group.
Nuño de la Rosa assumed the position of president of the distribution giant temporarily after the departure of Dimas Gimeno and it barely lasted a year and a half. Hesperia's new senior advisor accumulated extensive experience of 20 years as general manager of Viajes El Corte Inglés, the leading travel agency in Spain in terms of turnover, above 2,700 million euros, waiting for the integration between the Barceló and Globalia travel agencies to be finally completed. Hesperia's new senior advisor was excited about his return to the tourism industry and takes on his new role as a challenge. "I like the company's project, the closeness of its management team, as well as its diversification of brands and historical commitment to vacation ".
Hesperia currently has a portfolio of 28 3,4 and 5 star hotels, with a capacity of 4,500 rooms, and is immersed in a profound change from the asset ownership model to becoming, as Ferrer emphasizes in his appearances, "In a multi-brand hotel manager". In this new strategy are framed the agreements signed with the American Hyatt to rename and renovate its two most important urban hotels in Madrid and Barcelona and with the also American Apple Leisure Group (ALG) to transform some hotels of the Hesperia brand in the Balearic and Canary Islands into establishments of the Dreams and Secrets brands.