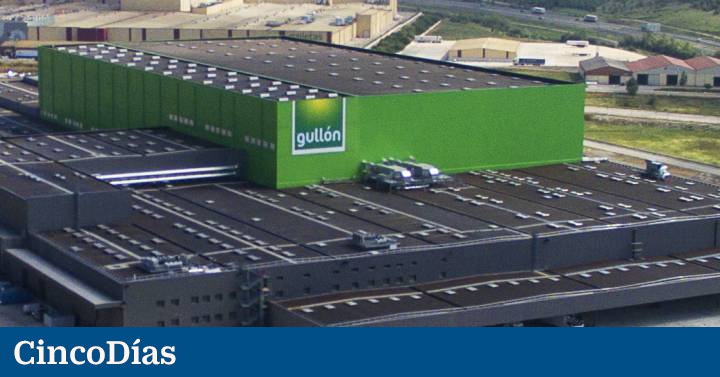 Galletas Gullón from Palencia had presented a non-binding offer for Cerealto Siro Foods, which has finally decided withdraw, because the ability of the two companies in the business of cookies exceeds the limits of the National Markets Commission and Competition (CNMC).
From the Aguilar de Campoo biscuit factory (Palencia) they have confirmed to EFE that a non-binding offer had been submitted by its competitor, Cerealto Siro Food, which has its factories in Aguilar de Campo, Venta of Baños (Palencia) and Toro (Zamora) and is immersed in a search process investment partner to solve your financial situation.
However, "after looking at it from the perspective of competition", andn Galletas Gullón have decided "not to go ahead" with their offer, They have explained from the Aguilar de Campoo company. By studying the situation in depth, they have seen "predictable restrictions on competition in the sweet biscuit market in Spain ", since both Galletas Gullón and Cerealto Siro have "a lot of capacity installed "in this business, they have recognized from Gullón.
This means that the installed capacity of the two manufacturers exceeds the limits of the Competition regulations, so that finally Galletas Gullón has decided to withdraw the offer for its competitor and neighbor, Cerealto Siro that manufactures energy bars, cookies and cereals in Aguilar de Campoo.
Cerealto Siro Foods has commissioned Alantra to find a partner investor, given the delicate economic situation that the group is going through specialized in biscuits, pasta and cereals, which has seen its turnover fall in 2020, a year that closed with losses, the same as the previous one, and accumulates
a debt of 300 million.
So far it has been known that there were four offers on the table, one of them could be the one that Galletas Gullón has now removed, and another from Biscuits Internacional, a French company owned by Platinum Equity venture capital fund.
In addition, Cerealto Siro has requested aid of more than 90 million to the Spanish Society of Industrial Participations SEPI. On the other hand, Cerealto Siro wants to negotiate with the unions
and the company committees a Competitiveness Improvement Plan that, According to the company, its potential investors have requested, and that it seeks "adapt working conditions, wage costs and structure productive ".
A plan rejected by unions and works councils in all its work centers in Palencia and Zamora because, according to explained to EFE, it involves negotiating a single agreement for all plants and that will mean a reduction in their labor rights.
In fact, workers have concentrated this November before the production centers of Venta de Baños, Aguilar de Campoo and Toro to reject the food group's proposal and demand a plan of viability.