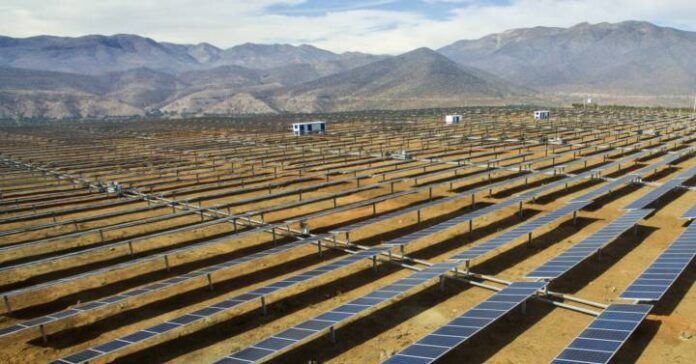 Grenergy, the company that produces energy from renewable sources and specializes in the development, construction and management of photovoltaic and wind projects, has signed a framework agreement for the sale of long-term energy (PPA, for its acronym) with the energy company Celsia in English) in Colombia of approximately 120 GWh / year.
This agreement, which will be signed with a set of photovoltaic solar energy projects totaling 72 MWp in Colombia, will progressively be added to Celsia's commercial activities from 2022 over a period of 15 years, although it will be activated at the time of entry into operation of the different parks, as explained by the Spanish company. Once operational, it is expected to generate enough energy to supply electricity to 36,000 homes, saving 50,000 tons of CO2 per year.
The operation, which is guaranteed by Celsia Colombia SAESP, whose rating by Fitch is AAA, is the first PPA signed by Grenergy in Colombia; a market in which the company is strongly committed and where it already has a project portfolio of more than 0.5 GW in different stages of maturity, as well as its own development team that will continue to generate a pipeline in the region.
Likewise, this agreement is part of Grenergy's strategy towards private PPAs in the hands of companies with credit quality, which facilitate and improve the financial structure of the projects.
According to David Ruiz de Andrés, CEO of Grenergy, "in Colombia, the growth potential of solar energy is enormous. That is why signing our first PPA in the region assures us the connection objective for 2021, opens the way for the rest of the projects in the portfolio and shows that we are capable of ensuring our growth in different markets ".
Grenergy Renovables is a Spanish company created in 2007, an independent producer of energy from renewable sources, mainly wind and photovoltaic, which has been listed on the Continuous Market since 2019.
Its business model covers all phases of the project, from development, through construction and financial structuring to the operation and maintenance of the plants. In 2012, it was installed in LATAM, where it is present in Chile, Peru, Argentina, Mexico and Colombia, and in Europe it has a presence in Spain and Italy, adding a global pipeline of 5.1 GW in various stages of development.
Celsia is the energy company of Grupo Argos, with a presence in Colombia, Panama, Costa Rica and Honduras with a generation capacity of 1,810 MW from 28 hydro, thermal, photovoltaic and wind power plants and solar projects that generated 5,625 in the year 2019 Annual GWh.
.