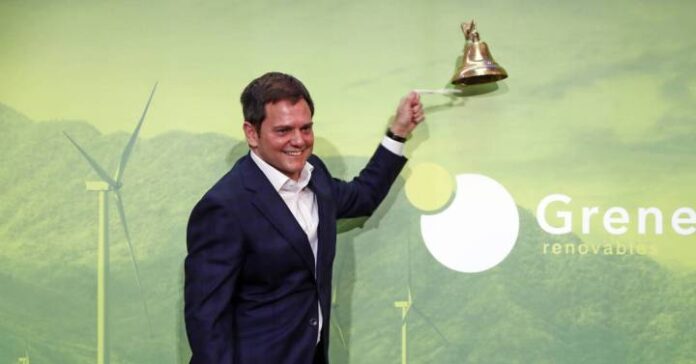 The energy producing company Grenergy has closed the green financing of its solar park in Cuenca, which will be one of the largest in Spain with a capacity of 200 MW, for an amount of 110 million euros.
Specifically, it has signed a green financing agreement worth 96.7 million euros with the KFW bank and with Bankinter for the construction and development of the Escuderos solar park, in Cuenca.
On the other hand, Axis Participaciones Empresariales, a venture capital agency owned 100% by the Official Credit Institute (ICO), also participates in the financing with a subordinated debt of 12.9 million euros, as indicated by Grenergy.
Through this agreement, KFW IPEX-Bank will assume two-thirds of the senior debt, approximately 64 million euros, while Bankinter will finance the remaining amount, around 32 million euros.
This project includes debt financing for the construction term and an additional 17 years.
The Escuderos solar park, located in Poveda de la Obispalía, belonging to the Cuenca municipality of Altarejos, is already under construction and will be one of the largest in Spain with a maximum power of 200 MW and an annual production of 385 GWh.
The plant will have more than 342,000 photovoltaic panels, will occupy a surface area of ​​more than 350 hectares and, when it comes into operation, will avoid the emission of nearly 107,800 tons of CO2 per year.
Grenergy has already signed a framework agreement with Galp for the sale of the energy from this plant. The electricity it generates will be progressively allocated to the energy company's commercial activities over a 12-year period.
When operational, it is expected to generate enough power to power more than 120,000 homes.
The Escuderos solar park is Grenergy's first major project in Spain, a country that it considers key within its strategic plan and in which it has a 1.4 GW project portfolio at different stages of development.
Grenergy, created in 2007, is an independent producer of energy from renewable sources, mainly wind and photovoltaic, which has been listed on the Continuous Market since 2019.