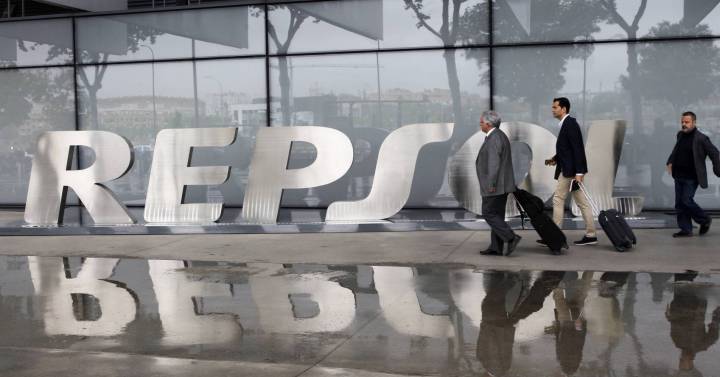 The Goldman Sachs business side has broken into the share capital of the Repsol oil group, taking over a package of shares through derivative operations representing 5.6% of the capital. At market prices, Goldman's investment amounts to about 1,000 million euros. The US entity thus becomes the second shareholder of the Spanish oil company behind JP Morgan, which controls 6.5% and now ahead of BlackRock, which owns 5.4% of the capital
Goldman's entry occurs just on the day that the Spanish group has revealed that it is entering the business of selling 100% renewable electricity and gas to residential customers in Portugal, with the aim of being "the main multi-energy marketer in the Iberian Peninsula, in compliance with its 2021-2025 strategic plan", reported the company.
The group led by Josu Jon Imaz, which entered the electricity business in Spain in 2018 with the acquisition of assets from Viesgo and already has nearly 1.5 million electricity and gas customers in the country, thus also aspires to be a relevant player in the Portuguese market. Entry into Portugal as a marketer of electricity and gas represents a further step towards achieving the commitments established in the company's strategy, which expects to have a combined 2 million electricity, gas and electric mobility customers by 2025.
In Spain, in the first quarter of this year, the company acquired Capital Energy's portfolio of residential electricity customers and SMEs. In 2021, it bought the majority of the electricity and gas trading company Gana Energía. The electricity business in Portugal is dominated by the local EDP, but other Spanish companies such as Endesa, which now has more than 600,000 customers between individuals and companies in the country, or Iberdrola also play a prominent role.
Repsol indicated that its entry into this new segment in this country "reflects its ability to diversify businesses, present throughout the energy value chain." Specifically, the energy company offers customers who contract electricity and gas with it immediate discounts on fuel at the company's fifty service stations in the Portuguese country through its loyalty program, in addition to reimbursements on their bills electricity and gas.