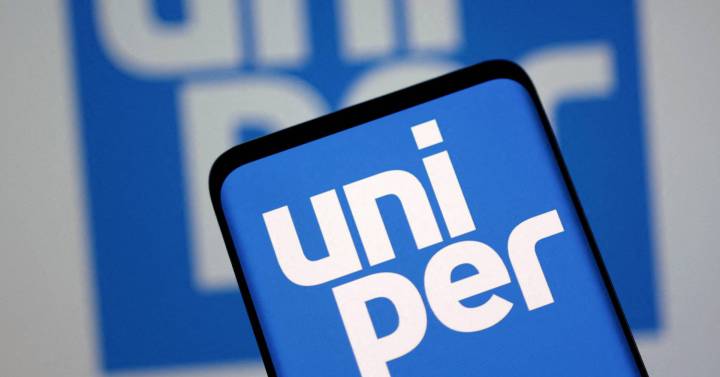 Uniper, Germany's largest gas importer, confirmed this Tuesday new talks with the government of Chancellor Olaf Scholz that would include the purchase of the shares held by the Finnish group Fortum for 8,000 million euros. This rescue plan, which could be announced tomorrow, Wednesday, would imply that the German State becomes the majority shareholder of the firm.
"We need the State as the main shareholder to survive the gas crisis and dominate the energy transition," said the president of the works council, Harald Seegatz, this afternoon.
The company had already agreed in July on a series of official aid that made the State the owner of 30% of Uniper's shares. This decision came after the company acknowledged that it was "under extreme financial pressure" that forced it to request "stabilization measures" as a result of high energy prices and problems with the supply of Russian hydrocarbons.
The measures do not surprise the market, which reacts negatively on the German stock market, with Uniper falling more than 6%. A few days ago, the company had already publicly commented that the government could intervene even more in the future. Chancellor Scholz had spoken in the same vein just a week ago, mentioning that his government has "broaden and expanded the protective shield for companies especially affected"
In addition to the rescue of Uniper, Berlin has accelerated in September a series of actions to increase its intervention in the energy market. The government has agreed to aid VNG, the country's third largest gas importer. In addition, to take control of the local operations of the Russian oil companies Gazprom (in April) and Rosneft (last week).