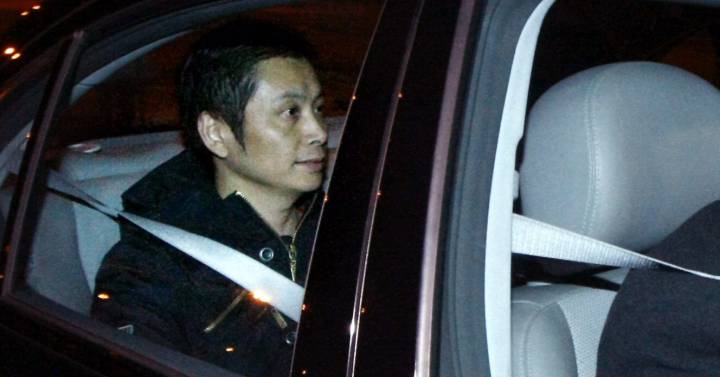 The judge of the National Court José Luis Calama has ordered the opening of oral proceedings for the Emperor case, the alleged criminal macro-organization led by the Chinese citizen Gao Ping to carry out a "systematic activity" of tax fraud and money laundering between 2010 and 2012. The magistrate sends Gao Ping and 101 other people to the bench, including the porn film actor Nacho Vidal, and imposes bail on them, which in the case of the main suspects exceeds 103 million euros.
In his order, notified this Tuesday, the head of the Central Court of Instruction number 4 opens an oral trial, according to the indictments of the Prosecutor's Office and the State Attorney's Office, for crimes of criminal organization, passive bribery, active bribery, threats, illegal detention, money laundering, against public finances, forgery in commercial documents, criminal organization, possession of counterfeit currency and crime against industrial property.
In the case of Gao Ping, Lizhen Yang and Weizhen Yang, the judge ordered each of them to pay bail for more than 103 million euros in fines and costs, which they must pay within ten days. . These three investigated, in addition, along with ten others, must jointly guarantee, as civil liability, the sum of 22.4 million euros.
For these facts, the Anti-Corruption Prosecutor asks for 43 and a half years in prison for Gao Ping as the alleged leader of a criminal network dedicated to money laundering and tax fraud. In addition to dozens of Chinese citizens, prosecutors accuse several Spaniards, including Ignacio Jordá González, the porn actor known as Nacho Vidal, for whom they are asking for 11 years in prison and a fine of 50 million euros for criminal organization, money laundering and falsehood. of commercial document.
International macro organization
In the order of transformation to an abbreviated procedure (equivalent to prosecution), the judge stated that based on the entry and search procedures carried out, telephone interventions, statements by those under investigation, and the analysis of documentation and storage devices, "there appear to be rational indications to consider that the defendants are part of a complex international criminal macro-organization, headed by Ping Gao".
Said organization, according to the magistrate, was "made up of successive perfectly structured and hierarchical groups and steps, whose sole and common purpose" was "a systematic activity of tax fraud and money laundering, constituting for this purpose a network of shell companies, headed of which different figureheads are placed".
All this, "preparing the corresponding commercial documents (invoices) and public documents (passports) that are necessary to support these criminal activities." One of the ways used by the plot for money laundering and tax fraud consisted of the centralized collection of money in polygons of Cobo Calleja de Fuenlabrada for its subsequent remission abroad outside the legally established channels.
A good part of that money, according to the indictment of the Prosecutor's Office, left Spain for China, where the main leaders of the organization would be found, which had links in other countries such as Portugal, France, Italy, the Czech Republic and Hungary, places where money transports have been detected.
The investigation allowed to uncover another plot in which a good number of merchants barely declared 10% of the products they imported and, with it, also 10% of what they sold. Family ties predominated in the network, according to prosecutors, who point out that those investigated mainly trusted people from their immediate environment and mainly people who are linked by blood or political kinship.
An example of the amount of money handled by the network is that the total amount of money that is deposited in cash in banking entities by its members from 2009 to 2012 amounts to 60,415,492.97 euros. Of all that money that is entered, a total of 36,942,168.05 euros has finally been sent abroad. The resolution of the Central Court of Instruction 4 points to the Criminal Chamber of the National High Court as the body in charge of prosecuting this procedure.