In the anniversary edition of November Windshield we face the only variant of the Kuga Hybrid available in our country (SE 4×2) with its only direct rival, the Toyota Rav4.
But nevertheless, Ford had an ace up his sleeve and just presented in Argentina the new top-of-the-range version of the SUV medium manufactured in the United States: undoubtedly at a very opportune moment, as this announcement comes before the Government reports new tax benefits for hybrid and electric vehicles imported by ADEFA terminals, an association of automotive manufacturers of which the oval brand is part.

The variant in question, called Titanium AWD, in addition to offering a higher level of equipment and showing more refined finishes, it has intelligent all-wheel drive.
Under the hood it uses the same mechanics as the SE 4×2 variant: a 2.5 petrol with 16-valve cover and 165 HP of power combined with an electric drive of 130 horsepower and 23.7 kgm of torque, which when they work in a combined way develop 203 CV. The eCVT continuously variable transmission is also equipped with it.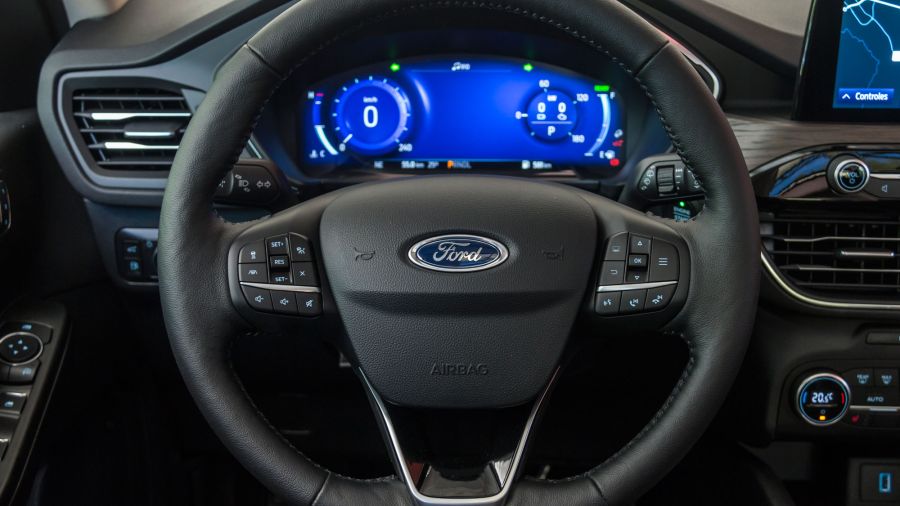 In this way, the range of the Ford Kuga Hybrid in Argentina it is made up of the option SE 2WD that is offered to $ 48,400 and the brand new Titanium AWD what does it cost $ 56,990.
Get to know its equipment in depth and what differences there are with the SE 4X2 version in the Datasheet to download.
.