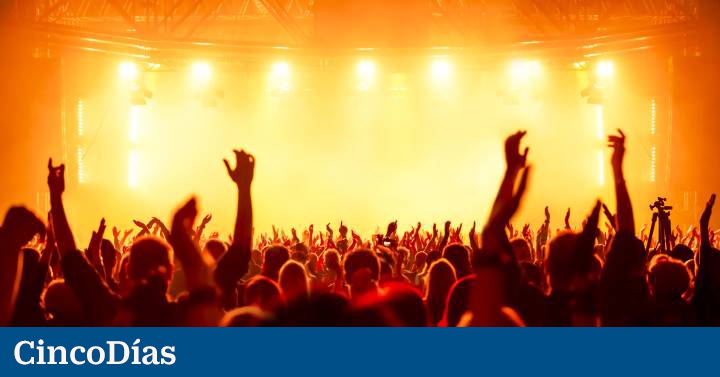 A concert can multiply the inhabitants of an area. It happened last July at the Riverland Fest: Cangas de Onís went from its approximate 6,000 inhabitants to welcome some 15,000 people from outside Asturias. According to one of the spokesmen, David Piñero, they had "more than 70 official bus routes that came from the rest of Spain." "We were in conversation with the tourism area of ​​Cangas from the beginning so that it was aware and to reinforce all services."
Piñero describes the impact of those attendees on local businesses. In turn, knowing the growth in visitors allowed businesses in the area to adapt. It is also defended by experts from The Valley digital knowledge ecosystem, who expose the importance of coordinating and developing an adequate response.
In the case of the festival, knowledge can be extracted even before it is held. Pedro Aragón, spokesman for The Valley, lists some aspects such as the age, gender or preferences of the attendees. "With this, a profile is created and a cross is made that serves to make recommendations and improve the experience," he points out. To these elements are added others such as payment with the mobile or the bracelet. All together they create an image that enables a response and facilitates success.
Understanding patterns is critical to making recommendations, as they aid planning. "They allow tourism offers to be adapted and to be more effective in identifying the actions that work best", adds Aragón. The concretions that are extracted from the registry join this more macro information.
Data is king for companies like MCI, a global marketing and engagement agency that has been organizing and collecting data from campaigns, business and sporting events for more than 30 years. Sandrine Castres, general director of Spain and Portugal, points out that the cities that opt ​​for these activities must have a large investment. "It is not enough to have a congress palace, minimum infrastructure requirements are needed: where it is held, where they eat, sleep or how visitors access the place," she says.
The profile of those attending these events is diverse in form and number, although up to 30,000 people have gathered in a few days. From there you can extract their behavior and even their professional level. Castres insists that this is the key to success: "You can't imagine what they want, you have to be scientific and empirical, that is, predict."
"It is important to highlight that it is not the same to collect information on events and use information on tourism consumption so that it adapts," he continues, although he acknowledges that in principle it is the same in both cases. They have an area made up of 50 workers that provides services to other offices and uses tools to collect and analyze data. Aragón agrees on the importance of these profiles in companies: "A data analyst works to optimize communication with the client. He knows, for example, when to send an email or what time he doesn't bother the user".
At the Riverland Fest they give importance to any contribution that is worth them to improve, emphasizes David Piñero. In the team there is a marketing area in charge of studying the aspects that users want to be reinforced. "It is relevant because in future editions the public can be made more comfortable and have variety available to them when choosing," he concludes.
The impact of social networks
Valuable data can be extracted from major events for tourism to adapt. However, small encounters can also cause an increase in visitors. This is what happens with the company Digital Embassy, ​​which organizes a meeting called BrandVillage in Ibiza every June, where it shows a side of the island that is aware of the environment and far from the numerous parties.
About 25 attendees participate in batches and get about 10 million reactions, which has a direct impact on the area. They succeed because they have many followers on the internet and they fit into the project because they show a commitment to nature in their profiles. Azahara Ramos, CEO and founder of the company, stresses the local impact: "We don't have a direct way to measure it, but we do it through companies, such as the restaurants we share. They call us and tell us that their number of followers has increased or the people who have met them thanks to us".
His next step is to collaborate with public institutions. The first meeting was held with the Consell Insular de Ibiza on August 2nd. "We don't know what topics we are going to deal with, but we are going to tell them what our project consists of and we are open to adding new places," adds Ramos.