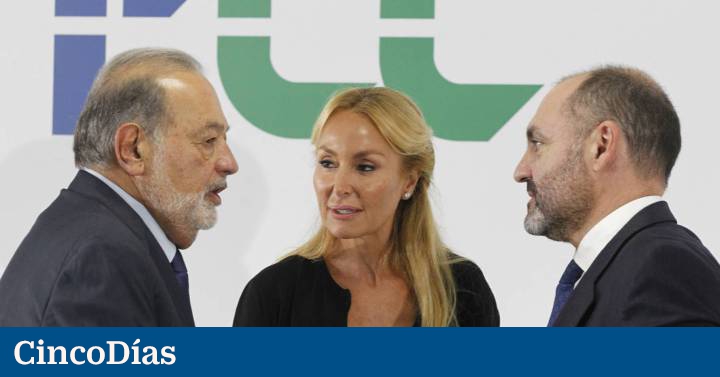 The FCC group has called a meeting for June 14 with the payment of a flexible dividend equivalent to 0.40 euros per share on the agenda. This remuneration, which is equal to that paid in the last three years, amounts to a maximum of 170 million euros. The option to collect in shares means that the company plans a capital increase based on demand. In the summer of 2021, an overwhelming majority of 98% chose to receive the dividend, which was already 0.40 euros gross, in newly issued paper.
Simultaneously, a capital reduction through the amortization of treasury shares related to the share repurchase program. This affects a maximum of 0.3998% of the capital or 1.7 million treasury sharesvalued today on the market at 18.5 million euros.
The board will submit to a vote of the meeting the re-election for four years as CEO of paul colio. The executive took office in September 2017, with Carlos Slim already in charge of the capital. Colio, with 26 years of experience in FCCalso holds the reins of FCC Construction and is a counselor Carso Infrastructure and ConstructionMexican construction company owned by magnate Slim and controlling shareholder of the FCC itself.
The board of directors will be set at 13 members, the current number of components if the non-director secretary and deputy secretary are excluded. And another of the issues to be discussed will be the authorization for the administrative body to increase the company's capital by a maximum of 50% with the possibility of excluding the pre-emptive subscription right up to a limit of 20% of the share capital, as permitted by Article 506 of the Capital Companies Law.
The group chaired by Esther Alcocer doubled its profit in 2021, up to 580 million, due to the positive evolution of its businesses and the global consolidation of Realia. FCC has launched a partial takeover bid for 24% of Metrovacesawhich would leave the company below 30% of the capital, but would strengthen its role in the real estate business.