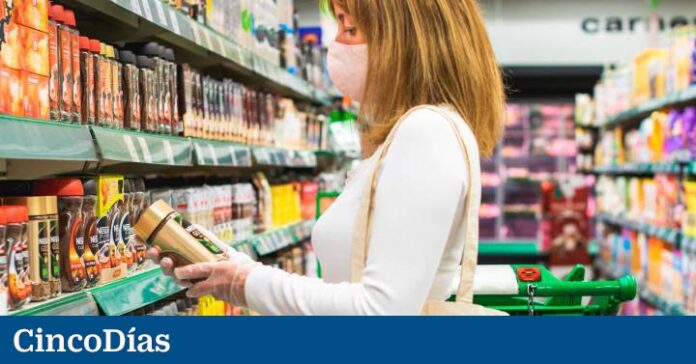 The pandemic has exposed the numerous weaknesses of the current commercial system, aggravating, even more if possible, the health, economic and social crises suffered by many countries. Now more than ever, fair trade organizations, NGOs and ethical banking entities call for a change in trade policies and believe that this moment should be used to establish more sustainable economic models for people and for the planet.
We are facing a food system so cruel that it destroys the environment and, moreover, does not produce quality food, laments Rubén Carrasco, manager of organic farming at Triodos Bank: "The situation is critical for the purposes of CO emissions.2 and inequality. The challenges we face as a bank are the same as society as a whole, which is to change the paradigm and move towards a resilient and fair food system for all members of the value chain that provides healthy food ".
Carrasco believes that we must leave behind the erroneous conception that finance and health are two separate issues: "On the contrary, we understand that the interconnection between the two is direct and is essential to achieve the change in the system that we propose."
The upward trend in the consumption of fair trade and local products in Spain, with growth of more than 80% in 2019 and a volume that exceeds 170 million euros, does not mean that there is not a long way to go.
We are far from other European countries and these figures only represent 1.4% of the world total, although, according to recent data from the Ministry of Agriculture, Fisheries and Food, in the first months of this year sales increased by 39.6% compared to to the same period last year. We will have to wait to see if it is a specific trend derived from confinement or if it has a longer route.
"There is a turning point in the sale of fair trade products. Consumers have understood that it is in their hands to help the most vulnerable on the planet with a responsible and sustainable purchase ", says Álvaro Goicoechea, director of Fairtrade Ibérica, the certification seal that represents 94% of this type of products sold in Spain . Goicoechea explains that brands are discovering a way of differentiation that allows them to position themselves as sustainable companies and also connect with their customers.
For its part, the NGO Comercio para el Desarrollo (Copade) works with producer communities, both in countries with primary and developed economies, to promote sustainable and environmentally friendly socio-economic structures that make these groups protagonists of their own development. Its president and CEO, Javier Fernández, considers it necessary "to change towards another economic model that puts people's rights and care for the environment at the center in the face of accumulating benefits." Copade has launched several projects in Ecuador in communities that have been hit hard by the crisis.
It is important to consider proximity, organic, well-paid products and local fair trade as an almost planetary need, highlights the founder of Copade, and believes that the jump in the sale of ecological and fair trade products during the pandemic reflects that there has been awakened some consciousness.