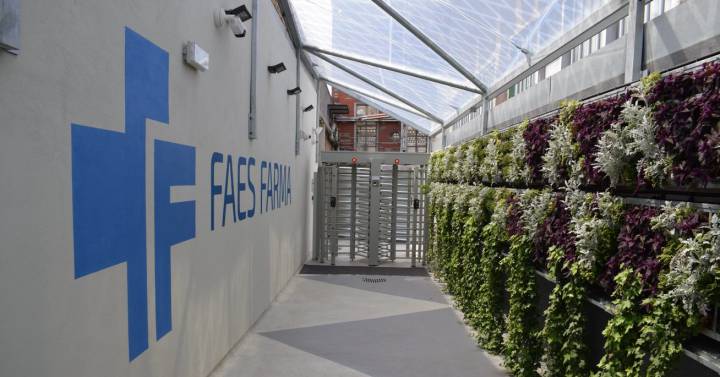 A small company with potential ahead. This is how some managers see Faes Farma, one of the companies that traditional equity funds such as MyInvestor Value, Magallanes Iberian Equity and Santander Small Caps bet on.
Paradoxically, it is one of the securities with the least follow-up by analysts, although the majority opinion of those who cover the company is favourable. Bloomberg has collected eight recommendations, with 50% buying and 37.5% holding.
Faes Farma has followed a poor evolution on the Stock Market in the last 12 months, distancing itself from the boom in the pharmaceutical and health sector and far from recovering pre-pandemic levels. Carlos Val-Carreres, manager of MyInvestor Value, reflects on this aspect: "At the operational level we did not find a reason that justifies the current levels, since it has continued to improve its results." "The main reason is the expiration of the Bilastine patent [antihistamínico] this year in Europe, which generates uncertainty about its ability to compensate for foreseeable lower sales with expansion in other countries", he adds.
Faes Farma is one of the top ten values ​​chosen for the investment fund directed by Val-Carreres. "It is a method fund where ideas enter the portfolio for their contribution to the whole; no position weighs more than 5%," he says.
One of the main attractions that Val-Carreres highlights about Faes Farma is "a very attractive mix of return and risk for the portfolio as a whole". "According to our valuation models and in a conservative scenario, the company should trade at about 12 times operating profit (compared to 10 times today)". "It has an estimated potential of 18% per year for the next four years; In absolute terms, we would be talking about a revaluation of more than 50% from current levels with a target price of around 5.50 euros in 2025", summarizes the manager.
Alphavalue has just improved Faes Farma's recommendation from reduce to add and agrees that "the expiration of the Bilastine patent creates uncertainty in the short-term outlook." However, he weighs that Calcifediol (vitamin D) can compensate for "the temporary drop in the antihistamine market." "It has the potential to become the next key drug for Faes Farma", he points out.
Calcifediol has shown efficacy in Covid treatments, reducing admissions and deaths. Faes Farma's sales of this product grew 39% as of September 2021.
Regarding Bilastine, Alphavalue explains that although the demand has slowed [el confinamiento y las mascarillas han reducido las alergias relacionadas con el polen]the fact that the pharmaceutical company is going to invest 150 million in expanding its production capacity in a new plant in the Basque Country "could help to internationalize some of the subcontracted activities, open new ways of granting licenses and, what is more important, support the group's plans to apply its international presence beyond Europe, particularly in Latin America".
Faes Farma has a weight of 4.8% in the Santander Small Caps portfolio. Its manager, Lola Solana, explains that "they maintain a positive view of the Spanish pharmaceutical sector in the long term, although in the short term we do not see very relevant catalysts." She also highlights "an attractive valuation compared to Europe, an idiosyncrasy of its own as it is not affected by inflation or a foreseeable rise in rates (its evolution is marked by its own developments), healthy balance sheets and an efficient use of capital".
From Intermoney they point out as strengths for Faes Farma "a healthy balance sheet, an organic cash generation and a good management record". On the contrary, the concentration of sales between Spain and Portugal (68% of the total) represents a point of "weakness" for the business. The presentation of the 2021 results is scheduled for February 28.
Increases the dividend and trading on the stock market
Cost effectiveness. Faes Farma is among the securities selected by Renta 4 as an investment idea for its 2022 Dividend Portfolio, and with the greatest revaluation potential (35% over a target of 4.75 euros). The firm calculates a dividend yield of 6.3% in the last quarter of this year (compared to the current 4.7%), placing the pay out at 71%. The company has executed a flexible interim dividend for the year 2021; Those who opted for cash received 0.171 euros per share last January, 2.4% more than the previous year, while 85.38% of shareholders opted to receive one new share for every 19 old ones.
Quote. The price of the titles reached maximums in November 2019 at 5.40 euros; it is currently trading 35% below that level. Faes Farma belongs to the Ibex Medium Cap and has a capitalization of around 1,100 million euros, higher than that of PharmaMar. In 2021, 92.93 million shares were traded, well above the volume made on Laboratorios Rovi (21.44 million shares) and PharmaMar (28.27 million), both of the Ibex 35.