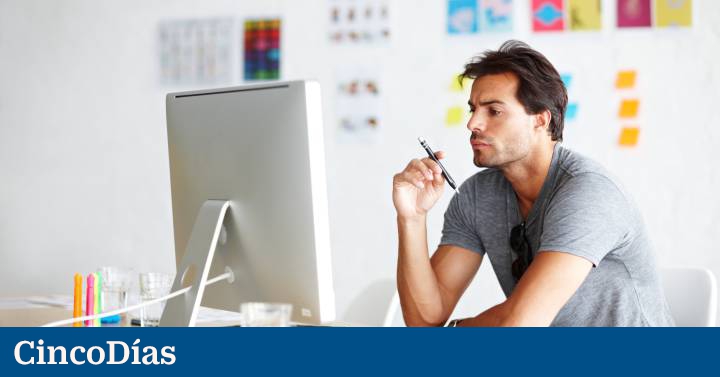 Financial and mathematical knowledge are essential to boost entrepreneurship. This is the conclusion reached by researchers from the Open University of Catalonia (UOC) in an investigation into the factors that motivate individuals to undertake.
The researchers allude to the importance of entrepreneurship to improve the wealth of a country, but warn that it is necessary to "improve" certain knowledge to favor an entrepreneurial environment.
In this sense, the researcher of the DigiBiz group of the UOC and main author of the study, Elisabet Ruiz, points out that it is necessary to "promote financial knowledge and numerical skills in universities and in educational environments".
But not only that, because at the entrepreneurial level, researchers warn, issues such as "self-confidence, since these are the elements that help people have more desire to create businesses, must also be worked on."
When setting up a company, according to the study, it is also essential that the entrepreneur has a perception of the opportunities that he can take advantage of, as well as the social context in which he will undertake or the evaluation of the possible risks to be adopted.
financial skills
In the study carried out by the UOC, those individuals with financial skills and greater self-confidence stand out. According to the main researcher, they were the ones who used to have more social motivations when starting a business. In contrast, those who had a good perception of their abilities did not obtain good scores in financial and numerical knowledge.
The researchers' report also highlighted those entrepreneurs who had low levels of subjective skills and knowledge. These, for their part, created businesses, above all, because they found themselves in a context where there were role models, such as family or friends.
As for the factors that are not considered relevant when starting a business, gender or being unemployed stand out. Even so, the professor of Economics and Business Studies at the UOC, Elisabet Ruiz, details that in another subsequent study on training "we saw that men are more willing to invest in financial training than women. She also found that men, in general, tend to have higher levels of self-confidence in these skills, which could explain why women tend to undertake less or have more problems accessing financial markets".