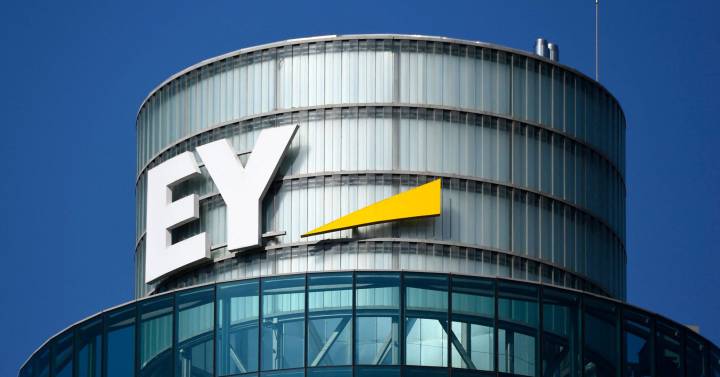 EY announced this Wednesday the acquisition of Fabernovel, a consulting services firm specializing in strategy, innovation and digital transformation. His ambition is to lead advisory services in digital transition and sustainability processes for the main European companies. This strategic investment by EY Consulting within the Western Europe region aims to accelerate the growth of its turnover from 1,000 to 1,500 million dollars and reinforce its talent, going from 7,500 to 10,000 employees.
This EY acquisition complements the previous operations of VODW in Belgium (customer-centric thinking and digital solutions), Cognistreamer (innovation management) and Greenwich (strategy, marketing and customer experience) in France, EtVenture (digital strategy and innovation ) in Germany, Dobermann (strategy, customer and digital experience) in Sweden, Yello (brand strategy) in Italy and Seren (digital strategy and innovation) in the United Kingdom.
Once their integration into EY has taken place, they will work both in large organizations and startups alike, advising on the transformation of their clients' business models towards more resilient ones that help them face digital, social and environmental challenges with guarantees of success. they face in their sectors of activity.
With this alliance, the EY and Fabernovel teams expand their value proposition to develop solutions related to large-scale innovation and turn it into a lever for differentiation and sustainable value creation for organizations. In this way, its multidisciplinary experience, its creativity and its entrepreneurial spirit will be put at the service of clients to help them design, build, articulate and take advantage of the key competitive advantages in the new economy.
In addition to bringing expertise in innovation, digitization, and design, Fabernovel brings unique insights into platform ecosystems, as demonstrated in its quarterly publication GAFAnomics: an influential analysis of the world's leading technology valuations, trends, and innovations by marketers. main technological giants (Google, Amazon, Facebook, Apple, Zoom, Microsoft…) developed in its research laboratory, which contributes to generating customer commitment to digital transformation. The presence of more than 100 Fabernovel professionals in Shanghai, as well as offices in San Francisco, will also help support clients in EY's Western Europe region on their journey to internationalization in Asia.
Ignacio Rel Pla, managing partner of EY Consulting in Spain and head of EY Business Consulting in Western Europe, explained that "this acquisition is another strategic operation for EY in our region, as it will allow us to accelerate our growth and that of our customers, reinforcing the services we provide in terms of customer-oriented innovation and digital transformation We are committed to seeking external growth opportunities in the field of experience design, especially when we find firms with cutting-edge innovation and a strong pipeline of talent like Fabernovel."
"Today we are facing two inevitable and complementary transitions: the transition oriented towards environmental sustainability, on the one hand, and the digital transition, on the other. At Fabernovel, our challenge from now on will be to multiply our impact thanks to a network of EY Consulting more powerful and international. Joining EY means seizing the opportunity to better contribute to a new stage of the European economy while continuing to be inspired by the models of the technological giants that we have tirelessly shared", said Stéphane Distinguin, founder and president of Fabernovel.