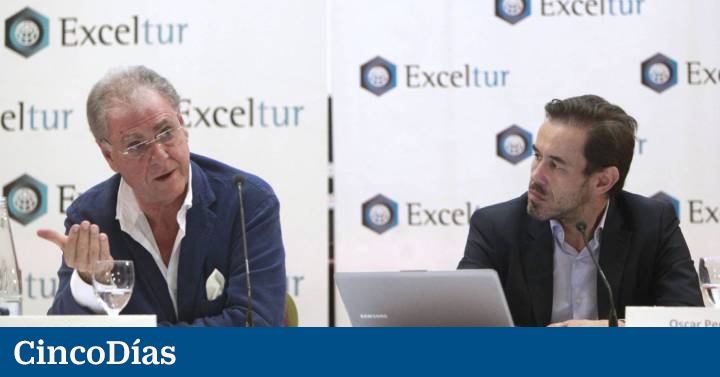 The high levels of vaccination, the lifting of restrictions and the reopening of key markets for Spain, such as the United Kingdom, have awakened optimism in the Government about the recovery of tourist flows. Exceltur, the organization that represents 27 of the most important companies in the sector, such as Meliá, NH, RIU, Renfe, Iberia or Globalia, this morning has cooled that optimism and has warned that many risks remain to be resolved in a still very uncertain outlook.
José Luis Zoreda, Executive Vice President of Exceltur, has predicted that there will be many mergers in the coming quarters, which will also be accompanied by many bankruptcies "in the face of the extreme situation of many companies". In fact, two companies (Informa D&B and Axesor) published on Wednesday their statistics on bankruptcies with a common headline for tourism: bankruptcies have tripled in the first nine months of the year and everything indicates that this trend will accelerate in the future.
The survey conducted among lobby members delves into that thesis, since the vast majority delay the return to normality until the end of 2022 or the beginning of 2023. In fact, 50.9% of those surveyed predict that they will not recover pre-crisis billing levels until 2023 and another 33.1% predict that they will not do so until the second half of 2022.
The recovery will also be uneven by sector. Leisure companies and hotels are the most optimistic, since they set the second half of 2022 as the date for the return to normality, while transportation (mainly airlines) and distribution (travel agencies) foresee that pre-crisis levels will not be reached until 2023 or 2024.