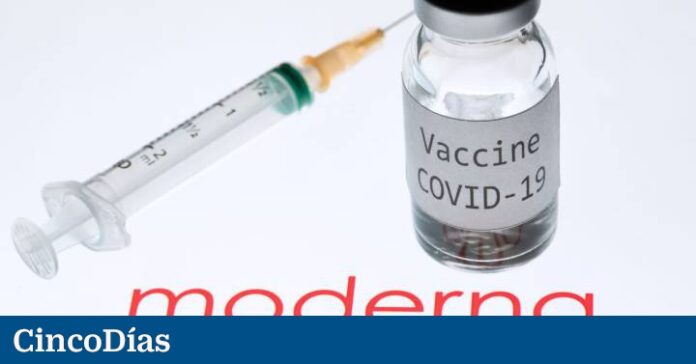 If the first Covid-19 vaccine, that of Pfizer, will arrive as a Christmas gift, that of Moderna, it seems that it will come as a gift from Kings. The European Medicines Agency (EMA) advanced this Thursday, advancing the scheduled date to issue its favorable opinion to January 6, since it had a maximum until January 12 to review the medical data as previously advanced by the body itself.
The agency's committee of experts will meet on that day to evaluate the data and decide if a favorable opinion is granted. With that recommendation, in approximately two days, the European Commission would give its approval, which would allow its distribution as of January 8.
This Monday, the EMA already meets to assess that of Pfizer. If the favorable opinion is received, the Executive of Úrsula von der Leyen will give the go-ahead on December 23 and vaccination will begin in the countries between December 27 and 29. Pfizer's is already approved and administered in the UK, US and Canada.
In the case of Moderna, the American drug agency (FDA) is expected to approve this product, so it is foreseeable that distribution in that country could begin on Monday. It is very likely that if the FDA gives the green light to Moderna's candidate, Europe will follow the same path. In addition, taking into account that it is based on messenger RNA technology, like the one already approved by Pfizer in the US, the way is also paved for an alternative that has demonstrated an efficacy of 94.5% protection against the SARS-CoV virus -2.
This vaccine will be produced for the whole world (except for the USA) in Madrid, at Laboratorios Rovi, which will be in charge of formulating, finishing and filling the product.
"Today, ahead of schedule, the company has submitted the last pending data package necessary for the evaluation of the application. It contains specific information for the manufacture of the vaccine for the EU market," explains the EMA in a statement.
The EMA advises that the meeting scheduled for January 12, 2021 will be held if necessary, in case it does not have time for approval on January 6.
"We have been able to review the schedules for the evaluation of Covid-19 vaccines due to the incredible effort of all those involved in these evaluations: the presidents of the scientific committees, the rapporteurs and their evaluation teams, scientific experts in all the members of the EU States and my staff at EMA, "said Emer Cooke, executive director of the agency.
.