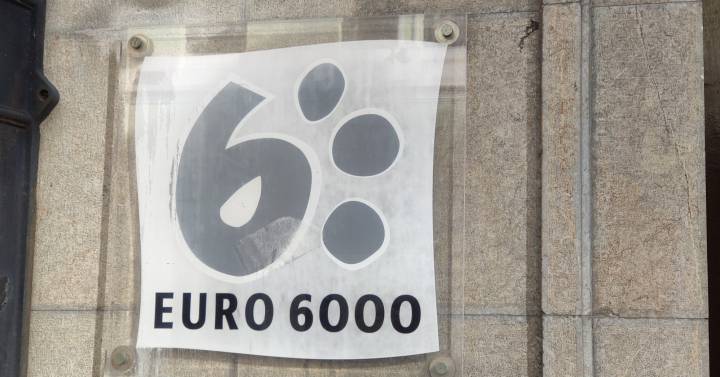 Euro 6000 must be formulated to the ING bank a binding offer with a new commission system for your ATMs automatic, has communicated this Friday the National Commission of the Markets
and Competition (CNMC) after closing the procedure initiated by a ING complaint for alleged restrictive competition practices.
The CNMC urges Euro 6000 to launch this new commission offer within 2 business days from the notification of the aforementioned resolution and, in addition, it will formalize a reciprocal agreement with ING within 15 business days from when ING formally accepts said offer.
The regulatory body thus considers closed, but with obligations, your investigation of an alleged consistent anti-competitive practice in the systematic denial, both expressly and tacitly, to ING, of access to the ATM network of Euro 6000 entities under the same conditions than those agreed by its members and those applied to other entities with which it has reached agreements.
Euro 6000 is a network with more than 8,700 ATMs of which they are part entities such as KutxaBank, Abanca, Ibercaja, Unicaja Banco, Liberbank, CaixaBank, Caja de Ingenieros, EVO Banco or Bankinter, in accordance with the information available on its website.
Euro 6000 must also, at the request of the resolution, put in A new commission system is underway which will consist of defining a commission base, according to the characteristics of the entity requesting access (size of its network and geographic complementarity with the Euro network 6000), and in establishing volume discounts, depending on the operations annual made by the requesting entity in the network ATMs Euro 6000.
Another obligation for the ATM network is the publication on your website of the new commission system, within a maximum period of 10 business days from the notification of the resolution, as well as the reciprocal agreements reached with third parties, within a maximum period of 10 business days.
The CNMC notes that Euro 6000 "has defined a detailed procedure" to manage each request for reciprocal access to your network by from third parties.
This procedure, he adds, will be underway within 1 month. from the resolution, which means that Euro 6000 will have to answer to any request for access to its ATM network, within a period not exceeding within 10 business days, and submit a binding offer, within 2 months since you have the necessary information.
The behaviors analyzed originate from a complaint filed by ING, as a result of which several inspections were carried out in September of 2019.
The CNMC considers that these commitments "solve the problems competition detected "and will monitor its compliance during the next three years throughout the national territory. Euro 6000 must inform the CNMC within the agreed deadlines for this during its validity and any breach of these will have the considered a very serious offense.