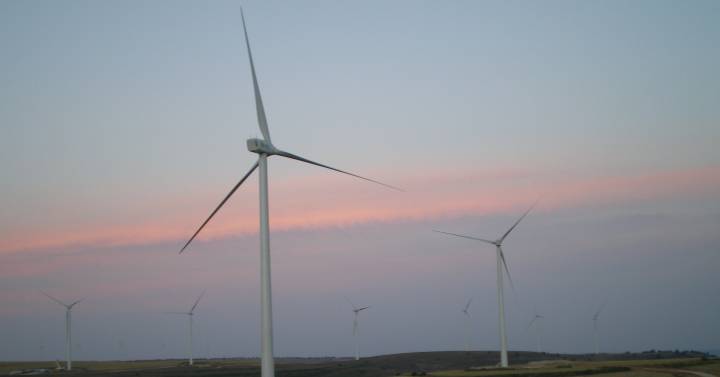 Aimco has set a pike in Flanders by selling Eolia to Engie. It has closed the largest operation of Spanish renewables and sold the firm for high capital gains. A rain of money to which the minority shareholders of the company will also be able to point.
Eolia was conceived as an investment vehicle in renewables launched by N + 1, the current Alantra, and a series of private investors, among which the technological entrepreneur Martin Varsavsky stands out. Many of these founders have already sold their titles to Oaktree or Aimco, but those who are still in the capital have a chance to make gold.
According to the latest annual accounts of the company, Aimco owns 97.33% of Eolia. The minority, among which are the directors of the company and some of the founding partners, hold the other 2.67%, 1.84 million shares.
These shareholders have the so-called right of drag. In other words, Engie is obliged to buy their shares, if requested, at the same price that it has agreed with Aimco. This values ​​the entire package of minority shares at more than 50 million, a price considerably higher than the investment with which it started. The operation gives a value to 100% of the company, including debt, above 2,000 million.
Engie's operation
Engie, meanwhile, made public yesterday the agreement with Aimco to buy Eolia, which was advanced hours before by CincoDías in its web version. The French power company has formed a consortium with Predica, an investment vehicle of the Credit Agricole bank. This entity will control 60% of Eolia's operating assets, which have a capacity of 860 MW. Engie will keep 40% of these assets, as well as the entire pipeline that the Spanish firm has committed to developing, for 1.2 GW.
Lazard has served as an advisor to Engie on the operation. Meanwhile, BNP Paribas has advised Predica.
Credit Agricole will finance the entire acquisition with capital and will not use a penny of debt. On the Engie side, the company has stated that the operation will have an effect on the debt of 400 million.
With this operation, Engie reinforces its commitment to Iberian renewables. Last year it agreed to purchase EDP's 1.7 GW of hydroelectric assets. The goal is to have 11GW of renewable installed power.