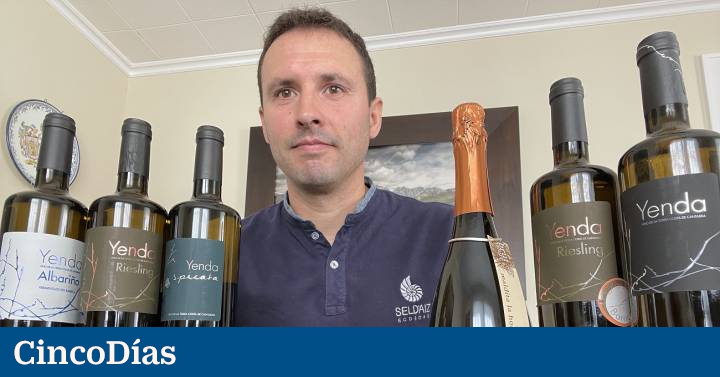 When you talk about differences in entrepreneurship between the United States and Spain Aspects that mainly affect the costs to start an activity and the bureaucracy are analyzed. Issues that take on even more relevance when they are told to you in the first person, beyond reports and international analysis that reveal them.
Daniel Soberón is a Cantabrian computer scientist based in New York, who started an entrepreneurial adventure in the United States that had nothing to do with his profession. Knowing its history shows the efforts that must be made to start an activity. And also the differences between the two countries, especially when starting out. A matter that has not prevented him from returning to his roots and starting from there, but with his mind always set on Spain.
– How long have you lived in the US and what led you there?
I've been living in New York for 13 years. I met my wife in Madrid and after living together in Spain for a while we decided to move to her hometown (New York). I am from Santander and at that time I was working in Madrid. At that time I had no ties and the adventure seemed good to me.
– What differences when undertaking entrepreneurship do you find between the two countries?
The main difference is the bureaucracy. On USA make it easy for you when it comes to undertaking. Administrative procedures they are not so heavy as in Spain and at the time of pay taxes you do in relation to your activity.
There is no self-employed tax figure and that monthly payment regardless of the activity.
I understand the Spanish system and the coverage towards the worker / self-employed but I think it slows down entrepreneurship, especially in young people who have new ideas but do not decide on the fiscal / administrative burdens.
– One of your main projects is to promote sports careers for Spanish students in the US, where did the idea come from?
I wanted to do something related to sports. The sports culture of this country is very big and consequently the business too. My wife's family is very connected to university sports and since I arrived in this country I have been in contact with that world, but the idea of ​​Next Play Sport goes beyond obtaining university scholarships, we want to carry out different sports projects within the same structure.
For instance. We want to launch some camps in New York next summer in which learning English and playing sports at a competitive level are related.
– Although your activity is initially related to the world of wine, how were the beginnings and what is the current situation?
The beginnings were quite hard. I came to NY with a very basic level of English, I had to learn it at a forced pace out of sheer necessity. I was a computer scientist by profession but I realized that I could not carry out my work at least at that time. I decided that I wanted to stay connected to Spain at work and I saw an opportunity with Spanish wine. I specialized in my own country and five years ago I created a wine importer / distributor (Soberon Wines Inc.). We work with small producers where quality is the most important and we distribute in the states of New York and Connecticut.
– Why do you decide to invest in a Cantabrian winery now (pandemic through), from the US? How have you taken this step and what is the motivation?
My main motivation at the winery is to be more connected to Cantabria. Have a work reason to return to my land. I wanted to start something related to what I already do in the USA and a winery was something I had been thinking about for a long time. I met my partners from Bodegas Sel D'aiz (Asier and Miriam) a bit by chance but from the first moment we connected very well and we believed in the potential of the winery and the project. In my case, the pandemic has been positive in some way, it has given me time to think and organize my life and my projects.