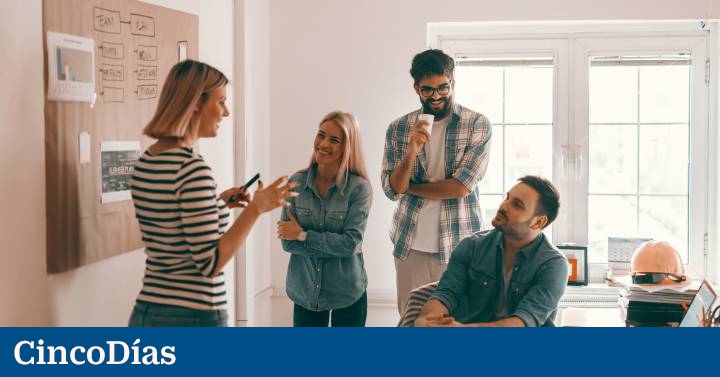 'Skip 2022'. This is the name of the business acceleration program launched by the Ibercaja Foundation and the Zaragoza City of Knowledge Foundation with the collaboration of the Zaragoza City Council.
Entrepreneurs who are interested in accelerating their businesses have a deadline to enroll in this program until March 10. Those who are going to send their proposal must present projects that have challenges related to mobility (Mobility), trade and markets and Smart city solutions.
The program is divided into three different phases. The first of them will begin on March 23. Only 15 projects out of all those submitted to the business acceleration program will have access to it. Entrepreneurs who reach this stage will have more than a month to shape their ideas. In this phase they will also receive training and the projects that will go on to the acceleration phase will be chosen.
The second phase, which will begin on May 18, will be the acceleration phase. Here, those selected will have a personal mentor and an expert in the market they have focused on. Only 8 business projects will be part of this second phase. From May to November, entrepreneurs will have to develop the critical points of their business.
Access to a cheap bag
The projects that are part of the second phase of business acceleration will be able to participate in the 9,000-euro economic pool created by the Zaragoza City Council. In this sense, each project can only be endowed with a maximum of 9,000 euros.
The last phase of acceleration will be on November 30, the day on which the Demo Day will be held, a day where the entrepreneurs will have to present their final pitch.
In addition, the projects that have been submitted to the call may opt for one of the three six-month stays in a business incubator associated with the Zaragoza City Council.
As for the types of projects to be presented, those that correspond to challenges related to mobility will be managed by the Ibercaja Foundation when presenting them at one of the Innovation Days to be held this year. Entrepreneurs will also have access to mentoring by one of the members of the Mobility City Chairs of the University of Zaragoza and Mobility Experience of the USJ.
For projects in the field of Trade and Markets, the platform 'We will return if you come back' will be made available to entrepreneurs, to promote local trade. While those who are in the field of Smart cities, will be able to access a directory of applications to publish and present initiatives in the city.