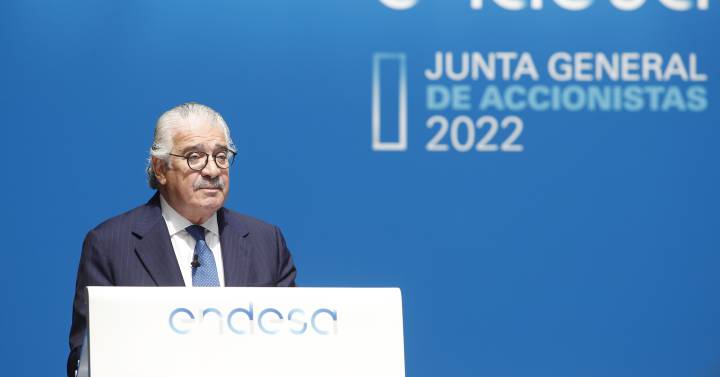 Endesa has agreed to sell 51% of its electric mobility business, called Endesa X Way, to Enel X Way, a company wholly owned by Enel, for an amount of 122.4 million euros, the company reported to the National Electricity Commission. Stock Market (CNMV).
With the closing of the sale, Endesa will maintain ownership of 49% of Endesa X Way, a name that has been agreed to be given this Friday to Endesa Movilidad Eléctrica.
Last February, Endesa approved the segregation of the electric mobility business through the creation of a new company called Endesa Movilidad Eléctrica, to which all the necessary technical and human resources were provided to manage the business.
For its part, Enel X Way is a new company of the Enel Group, the majority shareholder of Endesa with 70% of its capital, dedicated entirely to electric mobility that provides services in 17 countries, which allows it to develop differential products and services by leveraging best practices and transferring them to all operations globally.
Enel X Way currently manages approximately 320,000 charging points, both directly and through interoperability agreements in force around the world.
With this operation, the group led by José Bogas, through its participation in Endesa X Way, will be able to promote the capabilities developed worldwide to provide value-added services in the field of electric mobility in the Spanish and Portuguese markets.
Likewise, the strategic sense of the operation for Endesa is that it allows it to maintain and strengthen its presence in the segments of the electric mobility value chain linked to its main activity (electricity supply and ownership of chargers or recharging points). while notably improving its competitive strategy in global activities where size and global dimension are essential (management of recharging points), acting in this area as a partner of a global player such as Enel.
In addition, Endesa reinforces its commitment to electric mobility, an area in which it maintains its investment plan to develop a public access infrastructure network connected to the market, and which to date has led it to have the largest public access recharging network of Spain, integrated at the end of 2021 by more than 9,500 recharging points both in the public and private spheres.
The operation has had the approval of the Audit and Compliance Committee of Endesa's board of directors. This 'green light' for sale is based on independent expert reports prepared by Accenture, EY and Garrigues.
Regarding the corporate governance structure, the board of directors of Endesa X Way will be made up of a majority of directors appointed by the majority shareholder. With regard to the shareholders' meeting, it decides by majorities, although there is a list of matters that will require a reinforced majority of 75%, in line with usual practices in the market in operations of this nature.