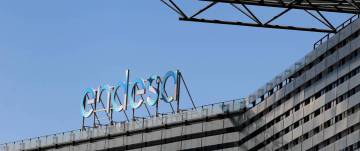 Endesa has agreed with the majority unions of the company a plan to achieve the removal of a maximum of 1,200 workers from its workforce, through voluntary redundancies during the next four years.
As the company has detailed to the National Securities Market Commission (CNMV), to undertake this cut an endowment of 390 million euros will be reserved, an item that will not have an impact on the dividend.
Company sources have detailed to Efe that about two-thirds of those affected by these departures, which will take place between 2021 and 2024, will be from the distribution area (about 800 people) and the rest (a maximum of 400) from marketing and corporate areas ("staff").
This cut takes place less than a month after the company, 70% owned by the Italian group Enel, made public the review of its strategic plan and pointed out that it plans to invest 10 billion euros until 2030 in digitization and modernization of the net.
The aforementioned sources explain that this impulse in digitization will generate a "surplus" of personnel, as happened in its day with the closure of coal plants or other transformation processes of the company.
At the same time, that same process of digitization and development of just transition will lead the company to need new workers with different profiles, more in line with the commitment to digitization, with which it also plans to hire 500 people between 2021 and 2024, always according to the cited sources.
.