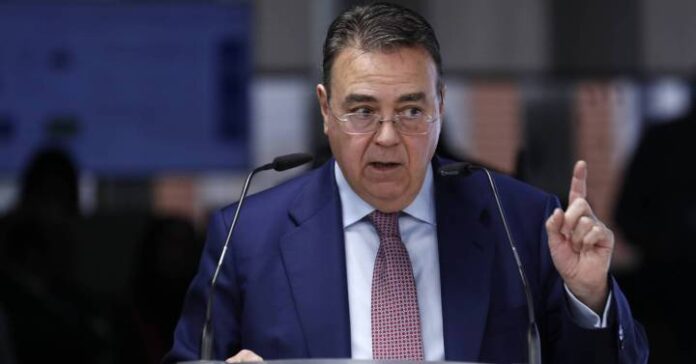 Enagás and Naturgy have teamed up to develop the largest green hydrogen plant in Spain in La Robla (León), with the aim of producing up to approximately 9,000 tons of renewable hydrogen per year from a 400 megawatt (MW) photovoltaic plant and an electrolyzer of up to 60 MW, both companies reported.
The project, which has been presented within the framework of the candidacy for projects of common European interest (IPCEI), would thus cover local consumption, injection into the gas network and enable future export to Northwest Europe.
The companies will develop this facility in La Robla, in the vicinity of the thermal power plant that Naturgy closed last summer as part of its strategy to shut down generation with coal.
This project will reduce CO2 emissions, by being based on the production and use of green hydrogen, and, therefore, favor a greater penetration of renewable energies in sectors with difficult electrification.
The companies highlighted that with the development of this plant they demonstrate "once again their commitment to the energy transition and to the mining regions within the framework of the just transition after the coal shutdown."
Naturgy has spent years researching the development of hydrogen, since the renewable resource, the existing infrastructure and the geostrategic position of Spain, make the country have all the potential to become an exporter of hydrogen in the future.
And it is that the export of this new energy can be carried out through the current gas infrastructure, which would allow the integration between the electricity and gas networks, obtaining a more efficient and resilient energy system.
Likewise, hydrogen can be transported long distances in liquid form, just like liquefied natural gas (LNG). In a context in which there is a global commercialization of hydrogen, this form of transport and distribution can be key.
For the group chaired by Antonio Llardén, this project is part of its strategy for the development of non-electric renewable energies, such as green hydrogen and biogas / biomethane, as new energy solutions that will play a fundamental role in the energy transition process marked by the European Union.
SPAIN'S BET ON GREEN HYDROGEN.
The project is thus part of Spain's commitment to green hydrogen, a technology with which it is expected to mobilize 8.9 billion euros in public-private collaboration in the next decade. In fact, the Government already plans to allocate more than 1,500 million euros from European funds for recovery to the development of green hydrogen in Spain in the next three years.
Different companies, in addition to Naturgy and Enagás, have already shown their firm commitment to this technology. Thus, Repsol plans to invest up to 2,900 million euros by 2026 in hydrogen projects. Likewise, Iberdrola has presented a project together with Fertiberia that will involve an investment of 1,800 million euros and includes the installation of 800 MW.
.