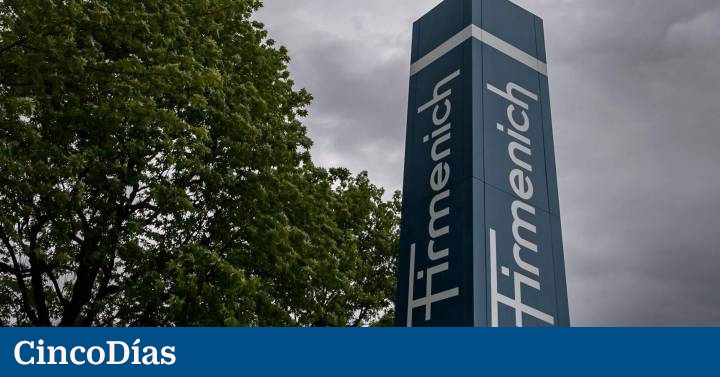 Dutch chemical manufacturer DSM reported this Tuesday Firmenich's purchase, a Swiss company engaged in the fragrance and flavor business, and the sale of its engineering plastics division. With this double movement, DSM seeks to become a major player in the business of ingredients and health products, according to information collected by Reuters.
Thus, a new group called DSM-Firmenich will emerge, of which DSM shareholders will own 65.5%, while Firmenich owners will receive 34.5% of the remaining shares plus €3.5 billion in cash to be paid by DSM. . After this announcement, the shares of the Dutch company soared more than 12%, above 162 euros per title, but throughout the days the rise slowed down and in the afternoon it was already around 157 euros (7.7% more compared to Monday).
Analysts at investment banking services company Stifel said the transaction "it would create a new nutrition giant, the only one to combine flavors and fragrances with nutritional benefits". Firmenich's businesses include the manufacture of food ingredients and flavors for detergents and the creation of fragrances for brands such as Calvin Klein and Mugler. With combined revenues of €11.4 billion in 2021, the new player will challenge IFF for leadership in the fragrance, flavor and ingredient market for food and cosmetics. IFF, which merged with DuPont's nutrition and life sciences business last year, had sales of $11.7 billion in 2021.
In a deal that concludes DSM's exit from industrial materials, the Dutch firm has also agreed to sell its engineering plastics division to German peer Lanxess and private equity firm Advent for €3.85bn, including assumed debt. Stifel analysts explained that the Firmenich deal values ​​theSwiss company at 19.2 billion euros, including debt, based on DSM's closing price on Monday. Also based on that price, DSM said its contribution to the merged entity had an implicit value of 21.6 billion. The price for the group as a whole is around 41,000 million.
"We are bringing together two iconic companies, where DSM is strong on health and nutrition, and Firmenich is very strong on fragrance and flavor," said DSM Co-CEO Dimitri de Vreeze. "That creates solutions where we have health, sustainability and taste and flavor as the key to the future," added the manager. Firmenich's owners would become long-term shareholders of DSM-Firmenich, the two companies have said, describing the transaction as a "merger of equals".
DSM Chairman of the Board Thomas Leysen and DSM Co-CEOs Geraldine Matchett and Dimitri de Vreeze will assume the same roles in the merged group. Firmenich President Patrick Firmenichfrom the fourth generation of the founding family, will become vice president, and the family will become the largest group of shareholders in the new entity. Both companies have claimed that the merged group, which they expect to be created in the first half of 2023, could see organic sales growth of 5% to 7% per year, while realizing annual synergies from cost savings. and new revenue opportunities of 350 million.