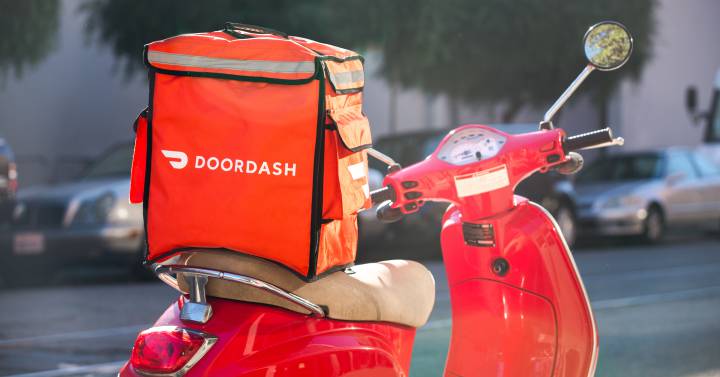 Shares of the technology company DoorDash, creator of a delivery application with the same name, have soared up to 20% in this Wednesday's session on Wallstreet. The rise came after the company, which owns the largest food delivery service in the United States, indicated that it is buying Finnish food delivery company Wolt. This is DoorDash's largest purchase to date, and represents a first step in the expansion of North American technology into Europe. According to a joint statement from the companies, the transaction is valued at approximately 7 billion euros.
Despite its meteoric rise in the United States, DoorDash has been slow to expand internationally. The company's first foray outside of North America was to Australia in 2019 and, most recently, to Japan in June. The acquisition will give DoorDash access to the 23 countries where Wolt is present, mainly Germany and the Nordic countries, but also to numerous countries in Eastern Europe, Israel, Azerbaijan and Kazakhstan.
"By joining forces, we believe that we will accelerate the development of our products, bring greater focus to each of our markets, and enhance the value we provide to consumers, merchants, as well as Dashers and couriers from around the world, "said Tony Xu, CEO of DoorDash.
The European market is dominated by Just Eat, Deliveroo and Delivery Hero, while the American market is dominated by DoorDash, Uber Eats and Glovo. In this sense, lThe acquisition of Wolt by Doordash is the latest in a series of mergers in the food delivery industry, in which companies are looking to expand in search of greater profitability. Last year, the European Just Eat bought the North American Grubhub for 7,300 million dollars (about 6,304 million euros), while Uber Technologies Inc. acquired Postmates Inc. for 2.65 billion dollars (2,288 million euros approximately). Bank of America believes that the move could also deal a serious blow to some competitors. This Tuesday the shares of Just Eat, which competes with Wolt in the German market, fell as much as 4.6% in the Netherlands market.
During the quarantine months of the pandemic, DoorDash established itself as the dominant platform in the United States, accounting for 57% of all food delivery sales. In the third quarter of this year alone, its customers placed orders valued at 347 million, an increase of 47% over the previous year.
DoorDash, who also became known for appearing on memes From the internet, it began trading on the stock market in December 2019. At that time, its market capitalization exceeded $ 68.4 billion (about $ 57 billion at the exchange rate in December 2019), including shares, options and other types of securities. Since then, the value of its shares has risen by 9.72%, although it suffered a significant drop in May this year with the progressive reopening of stores after the start of vaccination.