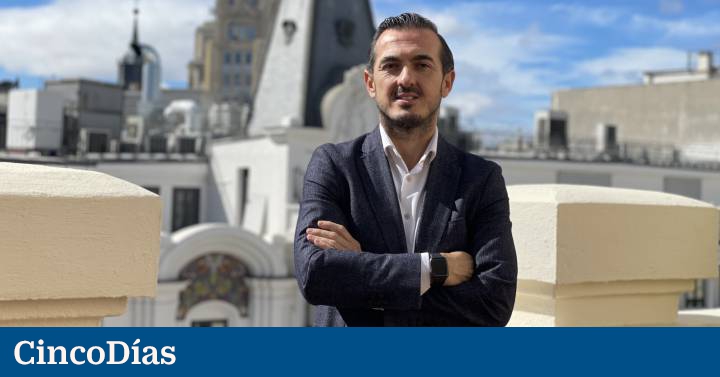 The main data center companies in Spain have launched the Spanish Association of Data Centers, Spain DC, to join forces and give visibility to a booming sector. During the next five years, Spain will be able to attract direct investments in physical infrastructures worth 5,000 million euros, as they have explained.
The European data center market is experiencing an investment boom with more than six million m2 of space available at the end of June 2021, according to a report by Datacenterprincing (DCP), and "Spain is the European country where the sector ", says the president of the association, Ignacio Velilla.
According to DCP, the increase in our country will be 62%. This organization has analyzed the planned and announced data center construction in Europe, based on 109 projects, totaling almost 1.5 million m2 of space and approximately 2,250 MW of power. 54% of the new projects will be concentrated in Spain, Portugal, Ireland, Italy and Switzerland.
The association starts with nine founding partners (Equinix, Interxion, Global Switch, Data4, DCD, Infrastructure Masons, Nabaix, Quark and Sales4U) and is open to any data center operator with a presence in Spain and to companies related to the sector: operators , electrical, technology, engineering and construction companies.
Velilla explained yesterday that the objective of the association, which aspires to be the interlocutor of the sector with the Administration and with other private organizations, is to position this industry as an economic and social catalyst and to take advantage of the opportunity to position Spain at the forefront of this technology, making the country the hub interconnection of southern Europe.
"Data centers are basic infrastructures for interconnecting, storing, safeguarding and processing data on a large scale. They are the physical basis of everything that happens in the online field and, therefore, a powerful lever for economic activation and attraction of talent and investment ", he added. According to Velilla, "every euro invested in data centers it has an impact of 12 euros on GDP ".
Spain DC has established three basic lines of action: sustainability and energy (data centers consume large amounts of energy and "we have a responsibility"), education (to establish links between industry and early and university education to improve technical training that future industry professionals will need) and the digital economy ("the sector can make a decisive contribution to growth and the energy and digital transformation of the Spanish economy", according to Velilla).
The association will also seek to solve the most common problems for companies in the sector, the difficulty of accessing qualified land and energy, as well as the lack of talent. "There is no simple database that allows you to know at any time where there is electrical power to develop a datacenter; Today you have to make the request to an electrician and they are long processes. What we want is to work with Red Eléctrica Española and with the main electricity distributors in the country so that this information can be obtained in a more orderly and accessible way for the different companies. And something similar happens with the ground. There is no easily accessible map that shows what developments there have been in polygons or industrial zones where a data center can be implemented ".
Velilla recognizes that there are European countries where it is just as complicated or more than in Spain to access that information, such as Italy, and many others simpler, such as the Netherlands. "It is a subject to be worked on in many countries, not only in Spain."
The association, which already has more than 15 partners, aspires to convince all companies in the sector to join the initiative (many have already shown their interest). The president of Spain DC assures that in Spain only the universe of operators of datacenter and companies of hosting It is made up of about 100 companies, "although quite a few more companies will come in the next few years. Let us think that the deployments of large companies of cloud [como Amazon, Microsoft, Google o IBM, que han anunciado recientemente sus regiones cloud en España] will generate an additional ecosystem around the datacenter and it's going to keep the business growing, creating new data center companies. "
Velilla does not offer information on the global turnover of the sector in Spain. "Part of the vocation of the association is to put white on black the information of what is really in Spain, what is the installed power, what are the forecasts and that as a country we can give a reference of where we are, an economic vision , and where are we going ". It does offer data that shows the momentum of this industry: "The range of power we have installed today is around 200 megawatts and the outlook is that, in the next 24 months, we will go to around 500 MW."
The president of the association sees the creation of the association as key so that "in a few years there will be no datacenters by different parts of Spain ". "We want to work closely with the Public Administration so that we are sensible, that we use common sense and knowledge and do not start thinking about building a data center in each Spanish city. It is important that the sector continues to grow in an orderly manner and let us all be aligned according to what is really needed to generate that ecosystem and that we are on the world interconnection map ".