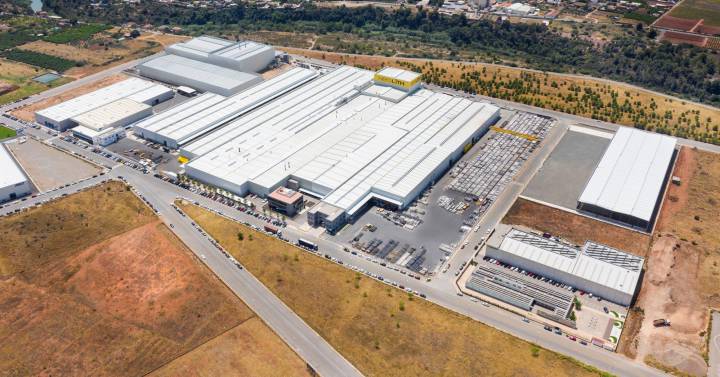 CVC Capital Partners VIII, a Global Venture Capital platform, has agreed to invest in the Neolith Group (www.neolith.com), a global leader in the sintered stone industry, until now controlled by Investindustrial, together with the founders, the Esteve Family . The operation is valued at around 600 million euros, according to sources close to the transaction.
Neolith is a pioneer in the creation of sintered stone and a world leader with a commercial presence in more than 100 countries, leading the transformation of the surface industry by providing innovative and sustainable solutions that combine design and functionality for a wide range of applications; from kitchens, bathrooms and high design furniture, to facades and coatings for the most avant-garde architecture, as CVC describes in a note.
Neolith's excellent track record, marked by its strong organic growth and profitability over the last few years, coupled with its unique positioning, have been a key element in the acquisition. In the words of Jose Luis Ramón, CEO of the Neolith Group "It is a privilege to welcome CVC to the great Neolith project, and it will undoubtedly mark a new turning point in the Group's history, accelerating our ambitious strategic goals. His extensive experience and global presence will help us realize our enormous potential." "We appreciate the trust and continuous support of Investindustrial and the Esteve Family to make Neolith a unique platform that has allowed us to constantly expand the business, with a firm commitment based on innovation, brand, sustainability and a close style of open collaboration. ", they have explained from the company.
Javier de Jaime, Managing Partner of CVC, said that "we are delighted to have materialized this investment in Neolith, to continue leading this industry together and carry out the next phase of the investment, which will allow the company to continue accelerating its international expansion and multiply its growth behind the proposal of unique value and positioning it has in the market". "We invest in companies that are leaders in their respective industries and that have a great track record. Neolith symbolizes what we seek with any investment: a growing global market, a unique business model and a multidisciplinary, highly prepared, motivated and international team. Our vision is to multiply value in the long term and help the company to develop its maximum potential, with sustainable growth, and betting on technology, research and development of advanced materials, design and brand", he added.
The company is present in more than 100 countries and is a leader thanks to its strong commitment to investment in R&D&i
For its part, Andrea C. Bonomi, Chairman of the Industrial Advisory Board of Investindustrial, which became a shareholder in 2019, through a majority acquisition, has assured: "We identified the sintered stone sector as the fastest growing niche within high-end design surface solutions, due to the superiority technical and product sustainability. Within the sector, Neolith is a world leader based on a strong quality and R+D+i culture created by the founding Esteve family, and continued by the excellent existing management team".