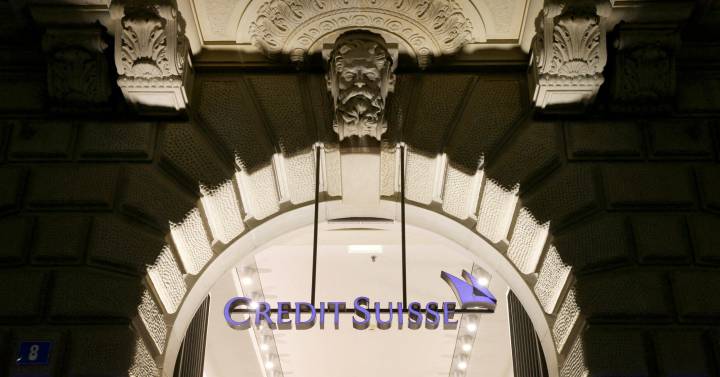 Credit Suisse bets on banking. The investment firm considers that the banking sector trades at tremendously cheap levels. Specifically, 38% below their valuation models. The entity recommends prioritizing these actions over other types of cyclical companies.
In the sectoral report released today by Credit Suisse, it is explained that banking is the industry that trades with the highest discount levels in the entire Stock Exchange. Among the factors to recommend this investment, high inflation expectations can benefit them.
"Banks are usually the sector most sensitive to inflation expectations. We continue to think that inflation expectations will increase. This will cause the ECB to raise rates unless European GDP stagnates, which we see as unlikely," they point out from the firm.
The financial sector has lagged behind others for a decade. First, due to the strong restructuring that it had to undertake due to the excesses of the 2011-2012 crisis. Second, because it has been greatly affected by the ECB's prolonged policy of low interest rates. When rates are zero, bank margins are minimal.
From the Credit Suisse analysis team they consider that interest rates will reach 1.5% at the end of 2024 (compared to the 1% expected), so the return on the German bond should end the year at 60 basis points. "For every 1% in rates, 15% will be added to the profits of the banks," they point out.
In addition, unlike what happened after the previous crisis, "the regulatory risks, in terms of legal litigation problems, or new capital requirements, are now much lower."
They also point out that the sector has recapitalized enormously over the last decade, which is why they consider that capital costs should and should be lowered, given the strong deleveraging imposed by regulators to avoid new crises.