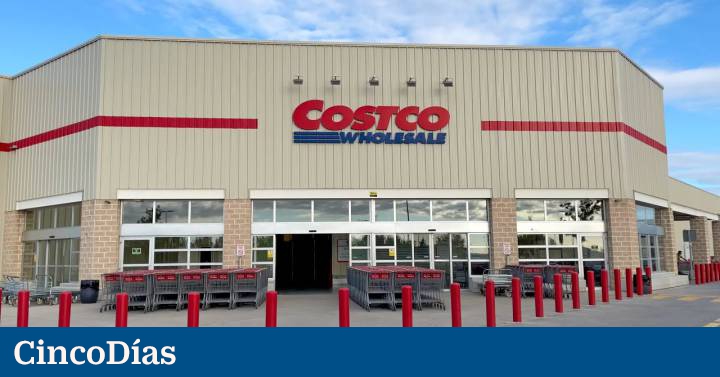 CostcoWholesalethe third largest distribution group in the world by revenue volume, only surpassed by Amazon and Walmart, continued to grow strongly in the Spanish market during its fiscal year 2021, which ended last August.
At the conclusion of the same, its income in the country reached a new record of 274.7 million euros, a growth of 44.3% compared to the previous year. And it did so with the contribution of three stores and their respective gas stations, in addition to the increasing number of partners that it is managing to recruit in Spain.
Specifically, its establishment in Las Rozas (Madrid) worked at full capacity throughout the year, since it was inaugurated in July 2020, already in the last weeks of that fiscal year. In addition, in April 2021, he opened a gas station next to that center, as he did previously in his stores in Getafe and Seville.
"With just three centers, Costco's numbers they may seem astronomical", says the company itself in its management report. All of them exceed 15,000 square meters of commercial area.
"This year 2021 has been one of great challenges where Covid-19 has continued to impact our lives and our business. However, we have come out stronger again, with a broader partner base and significant sales growth at the country level" , go on. In fact, this growth of 44.3% is the highest recorded in the last four years. Last December, already in fiscal year 2022, the multinational opened its fourth store in Spain, in Sestao (Vizcaya), with which everything suggests that Costco will exceed 300 million in turnover this year.
partners
What also grows every year is the number of partners. Costco's model is based on the fact that to buy in its stores, the customer has to be a member and pay an annual subscription.
According to the data of the accounts deposited by Costco in the Mercantile Registry, at the end of fiscal year 2021 it reached 405,000 associates, 25% more than in the previous year. "Many of our products have become essential on the shopping list of our partners," says the company. These fees contributed more than 4 million to Costco's turnover.
This also calculates the number of visits received in its stores at 2.22 million, and the export of Spanish products to other Costcos in Asia and America at 15 million euros.
In parallel, Costco invested a total of 31.8 million euros in the purchase of land, infrastructure or improvements to equipment and technologies, which have increased its investment in fixed assets to 134.6 million since it arrived in Spain.
Investments that cause Costco to continue without achieving profitability in its Spanish subsidiary. It closed last year with a loss of 14 million4% more than in the previous year.
Since it began its activity, it has always incurred annual losses, and will continue to do so, as it recalls in its financial report. "Until it reaches a level of market penetration and sales, it is expected to continue with losses in the coming years", he points out, adding that this situation highlights "the need to receive contributions from its sole partner", which has committed the necessary financial support.
During 2021, this contribution from its parent company was 40 million euros, somewhat less than the 52 million the previous year. Since its creation, Costco Wholesale Spain has received 137 million euros from its sole partner, practically what was invested in the country for its growth, on which it will continue betting in the coming years.
"Firm intention" to continue opening stores
plans. Sestao's was the fourth opening of a Costco store in Spain, the fourth in the country since it opened its first establishment in Seville in 2014. Seven years to open four establishments, a low rate considering the financial power of the American group, and also the plans that it has announced for Spain, with the intention of opening 50 hypermarkets in the long term. The fifth will be in Paterna, in 2023, in its first foray into the Valencian Community. "At the end of the year, Costco maintains its firm intention to continue expanding in different regions of the country through the opening of large stores of more than 15,000 square meters," says the company in its non-financial report. At the end of 2021, its workforce was close to 900 people.