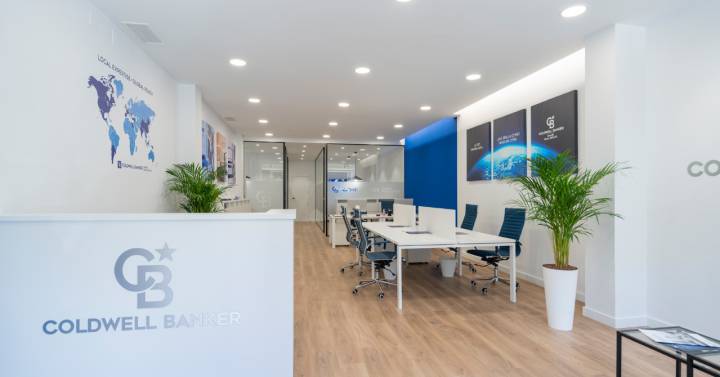 Coldwell Banker lands in Galicia with the opening of an office in La Coruña by the Mahía Solís family. With this new establishment, the American company specializing in the brokerage of high standing real estate, is making a strong commitment to the Galician market within the expansion plan that contemplates penetration in the most premium areas of Spain.
"Galicia was one of our priority objectives", affirms François Carriere Pastor, CEO of Coldwell Banker Spain, and furthermore "we entered fully hand in hand with the Mahía Solís family". The co-founders of the Caamaño Group, currently Kimak, opt for Coldwell Banker through its investment vehicle Xeito Investments, and to run the new office they partner with the real estate expert, Ramón Rábade.
"Isabel Arias, Rafael Vázquez and Iñigo Moreno also participate in the capital of the company," says Carriere, adding that Coldwell Banker intends to triple the number of agencies in Galicia.
The A Coruña office, which opens its doors today at number 41 Federico Tapia Street, plans to recruit seven real estate consultants and reach a turnover of 30 million euros in the 2022/25 three-year period. A price range from 220,000 euros to 2.2 million euros The location of the agency is closely linked to the essence of the brand.
Located in the heart of the city, in one of the busiest squares such as Plaza de Vigo, Coldwell Banker's area of ​​influence in La Coruña will include the best properties in the city and in municipalities in the metropolitan area such as Oleiros, Arteixo , Culleredo, Cambre, Sada and Bergondo, among others.
The office begins its journey today with 20 high-quality properties for sale and rent, mainly primary residences. The properties in the portfolio fall within a price range that ranges from 220,000 euros for an apartment in Santa Cruz (Oleiros) to 2,185,000 euros for a Passivhaus renovation in the best areas of the city.