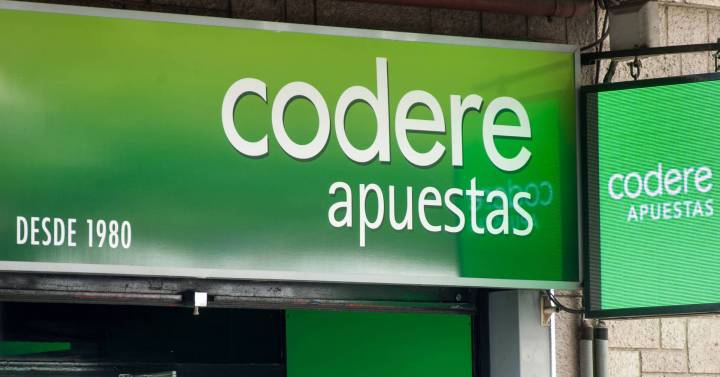 Nueva Codere, the new name of the gaming company after its corporate restructuring, reduced losses in the first quarter by 64.4% compared to the same period in 2021, to 32.5 million euros, while raising its income up to 293.7 million, as reported by the company. The income obtained in the period "maintains the upward trend" of the previous quarter and represents a recovery of 83% of the group's turnover prior to the pandemic, he pointed out.
The company underlined the "positive effects" on its activity that the end of the mobility and health restrictions due to the coronavirus had in most of the markets in which the group operates. Likewise, a "solid performance" of the face-to-face business stands out, especially in Argentina, Mexico and Spain. Codere's shares were delisted from the Spanish stock market last Friday (May 6), five months after the suspension of listing.
As for the turnover of electronic business, growth was 21% between January and March compared to the same quarter of the previous year, up to 24 million. The adjusted gross operating result (EBITDA) amounted to 48.7 million, 45.2 million more than in the first quarter of 2021. By main markets, revenues in Spain totaled 43.6 million, 63.7% more, and that represents almost 90% of the turnover of the first quarter of 2019.
In Italy, revenues reached 68.4 million, recovering 79% of sales for the same period in 2019. Mexico obtained revenues of 49.9 million, 126% more year-on-year but with a business evolution "Somewhat below expectations due to the maintenance of some health restrictions, in addition to the slowdown in the Mexican economy," the company explained.
In Argentina, revenues were 73.2 million, 93% more than in the first three months of 2021. As of March 31, Codere indicates that it had 42,916 machines, 137 game rooms, 1,010 arcades, 37 betting shops sports and 6,322 bars.
The company assured that it maintains its forecast of recovering between 95% and 100% of its pre-pandemic income level by the end of the year, in 2019.