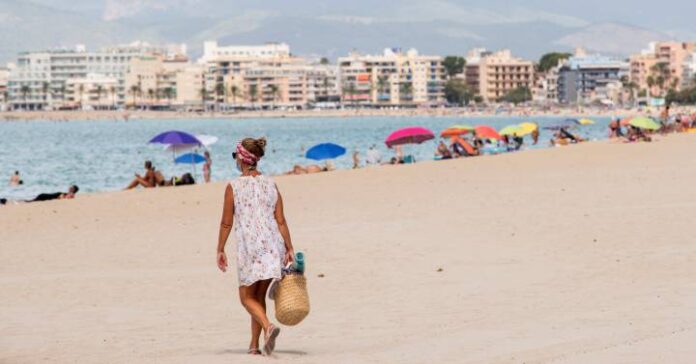 Hotelbeds sings SOS again The Spanish hotel bed supermarket has once again asked its shareholders – the Cinven, CPPIB and EQT funds – for a rescue of 175 million to try to alleviate the difficult situation in the tourism sector due to Covid. Shareholders demand, however, that creditors refinance and take losses as well.
In April, the three funds injected 400 million to try to straighten the course of a company that until before the pandemic was considered one of the stars of the sector in Spain. This time, however, it was not so easy.
According to a report published by S&P, which maintains the company's rating at CCC +, shareholders have agreed to inject 165 million. In return, creditors are willing to extend the maturities of their 1,600 million by two years, increasing the price of the debt by 25 basis points.
The company has two loans plus a revolving loan. The first is for 1,007 million, pays the Euribor plus 425 basis points and expires in 2024. The second is for 400 million, expires in 2025 and pays the Euribor plus 450 basis points. The revolving loan is for 247 million, maturing in 2022. Among the banks that make up the syndicate are HSBC, Morgan Stanley, BBVA, Bank of Ireland, Merril Lynch, Citi, Deutsche, Goldman Sachs, Unicredit and Mizuho.
This injection of capital will be channeled as a loan to HNVR Topco, the company with which the funds control the Spanish company. And from there it flows in the form of equity to Hotelbeds. The idea is to give the company some time to reflect on its accounts the improvement in tourism once the pandemic is over. And then tackle a whole group refinance. Group sources have not commented to this newspaper.
Hotelbeds also has more alternatives. Its size and the dependence of the large Spanish hotels for its services make it fit perfectly in the idea of ​​a strategic company that SEPI contemplates for its business rescue fund. Its technological profile also makes it a recipient of special funds from the EIB to help companies of this type. Finally, the company can also access the liquidity provided by the debt funds or even look for a new partner who will contribute more capital through an expansion or by replacing one of the current shareholders.
.