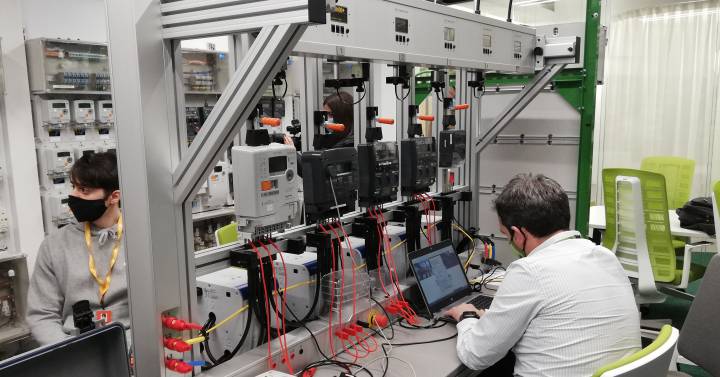 Five days will organize this Monday, May 30, in Bilbao, a conference on the ecological and digital transition of the Basque Country. The meeting will take place at 5 pm in the BBK Room (Gran Vía 19-21). The opening speech will correspond to Arantxa TapiaMinister of Economic Development, Sustainability and the Environment of the Basque Government.
The first round table, entitled "The energy transition in times of uncertainty", will feature the participation of three specialists. They will intervene Javier Ormazabalpresident of Velatia Group, Adolfo RebolloCEO of IngeteamY Manuel Ausaverridirector of strategy and sustainability of Indra. The moderator will Jose Antonio Vegadirector of Five days.
Then, in the second round table, entitled "Innovation, artificial intelligence and sustainability to gain competitiveness", five experts will exchange their experiences. Among them, John Ignatius SanzCEO and General Manager of IbermaticY Sergio Garcia Susaetaresponsible for Industry 4.0 and Smart Factory of Gestamp. Accompanied in this forum by Estibaliz HernaezDeputy Minister of Technology, Innovation and Digital Transformation of the Basque governmentand by Koldo Etxeberriadirector of systems and processes Kutxabank. will also participate Jose Maria Canalscoordinator of MU-EPS at the Bilbao Campus AsFabrik. They will be moderated by Marimar Jimenezeditor in charge of technological information of Five days.
The event will conclude with an interview with Javier Arrioladirector of the North Region of Iberdrola, by Javier Vadillodelegate of Five days in Euskadi.
The event will be broadcast live on the web fivedays.elpais.com