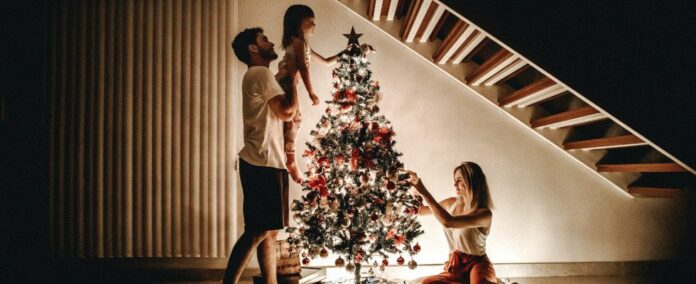 This Christmas will be different from the last few years. The strategy of some Christmas campaigns is correspondingly different. We present the biggest trends.
This year advertisers and companies faced a special challenge. Companies have always invested a large part of their advertising budget in well-designed Christmas campaigns. Emotional spots that convey festive values ​​often work particularly well. But Christmas in 2020 is different from others and our habits in dealing with the media have also changed this year. Christmas campaigns had to be adapted accordingly this year.
Christmas on YouTube: Emotional, nostalgic or traditional?
People increasingly turned to streaming services and were accordingly receptive to the spots that were played there. Alone Reached YouTube in Germany at least 47 million adults per month. Three out of four users state that they are fully or at least largely involved in YouTube ads. The two factors make YouTube one of the most important channels for Christmas campaigns.
Franziska Duerl, Head of Strategy at Jung von Matt, took a look together with Alissa Rabe, Creative Impact Manager from the Creative Impact Team at Google, to what extent was communicated differently this Christmas than in recent years. After all, this year companies were faced with the challenge of spreading Christmas feelings without disregarding the fact that very few families can spend the festival as usual. In doing so, they were able to identify four trends.
1. Inspirational micro moments
Some companies such as OTTO tried to reach their target groups in a personalized way. Instead of a large film, the company relied on many short spots that capture the most varied of small moments of the festival and were to be played out to a suitable target group.
One takes up the small micro-moments of life over several spots and stages these different usage situations in connection with a diverse product portfolio. Personalization often also applies to the type of narration, which is tailor-made for the individual target groups of the films,
explained Alissa Rabe this strategy. The eBay and PayPal campaigns also rely on personalization. Since a large part of gift shopping took place online, e-commerce companies in particular had to watch out for their wide range of products to be displayed in their campaigns and to reach a wide variety of customers.
2. The traditional Christmas world
In the second strategy, the companies almost rely on nostalgic feelings and show traditional Christmas in their spots. The focus is on the family and the classic party. Many people are currently longing for a little normalcy, which these spots can play for them for a short time.
The food retail trade in particular is relying on the classic Christmas narrative again this year. Retailers and e-commerce providers dare to use other narrative forms and media strategies.
As an example, the experts cite this year's Disney spot, which is also featured on ours List of top Christmas campaigns 2020 has achieved. Kaufland and DocMorris also scored points here. There is no trace of the crisis in these spots, instead traditional values ​​are in the foreground.
3. Optimism in the crisis
But while many wish themselves back to normal, there are just as many who would rather see companies not covering up the corona crisis in their Christmas campaigns, but actively recording it. The basic mood that resonates? Clearly optimism.
In addition to a strong need for normalcy, many people also want brands not to bypass the current situation, but to deal with it,
so the experts. Zalando or Fressnapf serve as an example. Both address current social distancing in their campaigns. While Zalando is concentrating on the hope that closer proximity could be possible again in 2021, Fressnapf shows the positive things about the lockdown – the society of pets.
4. Attitude beyond Christmas
Many also use their Christmas campaign to draw attention to larger topics. Topics such as charity, solidarity and diversity play a major role in the Penny, Edeka and Douglas campaigns. Alissa Rabe knows:
YouTube is a suitable channel for this type of campaign. About the Range In addition, the engagement indicators provide important indicators for the relevance of the content.
At Christmas in particular, many people are more receptive to big issues and use the time to give for good deeds. This is where the fourth trend's Christmas campaigns come in and try to focus on important topics beyond Christmas.