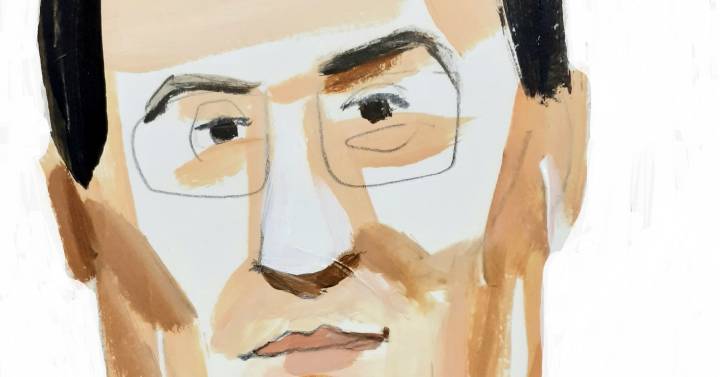 Ruthless on the boards of directors, he is the most famous climate activist investor, but the cause that has moved him the most throughout his career is that of poor children. Billionaire Sir Christopher Chris Anthony Hohn (Addlestone, Surrey, England, 1966) has just increased his stake in Cellnex to 5.005%. It is also a significant shareholder of Ferrovial and Aena.
The Children Investment Master Fund (TCI) and the Children Investment Fund Foundation (CIFF), both linked to Hohn, have jointly exceeded the limit of 5% of Cellnex's capital. That places it as the fifth shareholder, tied with the Canada Pension Plan Investment Board, and ahead of Fidelity, Criteria and Norges Bank.
Although he has a fortune of more than 5,000 million euros, according to Forbes, he leads a "very simple" lifestyle; he does not eat meat and practices yoga. The judge in your divorce proceedings called it a "Swatch lifestyle", as opposed to the "jet set". Its beginnings were humble. His father, Paul, was a Jamaican-born European-born car mechanic who moved to Britain in 1960, and his mother, Winifred, was an East Sussex legal secretary.
Chris had excellent grades in high school. Although he considered studying medicine, to help others, he did accounting and business at the University of Southampton. "A dream without resources is just that. I wanted to be a philanthropist just like others wanted to play football at Chelsea, "he explained in court. He took a job in banking in the Philippines; There it made a great impression on him to see children foraging for food in a garbage dump.
He did an MBA at Harvard and graduated in 1993 as a Baker Scholar (that is, he was in the top 5%). At a party, she met Jamie Cooper, a Chicago-born public management student. Upon marriage, they both adopted each other's last name to become Cooper-Hohn, although he remained known as Hohn. They have four children, including triplets: Keiko (22 years old), Joya, Alex and Indie (20).
Hohn began working for the group of private equity Apax Partners. In 1996 he went on to do it with Richard Perry at Perry Capital, hedge fund of Wall Street. In 1998 he was appointed head of operations in London. At Perry he made about 88 million pounds, managing 1.2 billion in assets.
Together with his wife, who had worked in various charitable organizations, he devised a hedge fund to donate part of his earnings. The Children's Investment Fund, TCI, was born in 2003 – investment oriented value long-term – and the corresponding foundation, led by his wife, and dedicated to health and educational projects for children in poor countries. The original formula included transfers of 0.5% of the fund's assets each year, and an additional 0.5% for each year in which it obtained returns above 11%.
Jamie Cooper said he was "passionate" about helping, while she was more "pragmatic." The donations, he claimed, were not to wash the face of the fund, but a real encouragement to Hohn. The hedge fund It is owned by a holding company registered in the Cayman Islands.
Earning money is a way for him to show that he is right. "My life revolves around charity," he said before the judge. "I learned very early that you can't take money with you. It does not give you happiness ". He has had important conflicts, such as with Werner Seifert, whom he managed to dismiss as head of Deutsche Borse. "Hohn is incredibly arrogant and a typical hermit," he charged. The investor was also key to Royal Bank of Scotland's acquisition of ABN Amro in 2007; RBS would end up being rescued by the state.
In 2013, Hohn filed for divorce, refusing to give his wife half of his fortune: he only considered 25% fair. The courts ruled that it was 36%, which was 460 million euros at the time. Then his ex-wife won another trial, for which he received 320 million euros from the foundation. As a result of the process, the fund and the foundation parted ways. The former no longer donates to the latter on a contractual basis, although they can do so at their discretion.
In the pandemic, Hohn has contributed 2.7 million euros to buy Covid diagnostic machines for British hospitals. But for a few years, his real focus of interest has been the weather. His foundation's largest individual donation is to Extinction Rebellion, a global environmental organization that promotes nonviolent civil disobedience. He has given them no less than 230,000 euros, although the agreement stipulates that they are for propaganda, not for controversial acts, says Extinction.
Companies
On the boards of his investees, Hohn lobbies hard to give more importance to environmental issues in management and reporting. It did so in Aena, in which it holds 6.575% (after losing almost one point in spring), and is the only relevant shareholder apart from the public Enaire, which owns 51%. He has also taken his activism to Ferrovial, which owns Heathrow airport, and of which Hohn controls 5.172%.
The billionaire's latest move is the bidding for the North American rail operator Kansas City Southern. TCI is a shareholder in both Canadian National and Canadian Pacific, the two competitors, and Hohn has lobbied for the former to withdraw from the race.
its hedge fund managed a year ago about 26,000 million euros in assets, while the foundation owns about 5,000 million. Hohn has the time, money and desire to continue fighting.